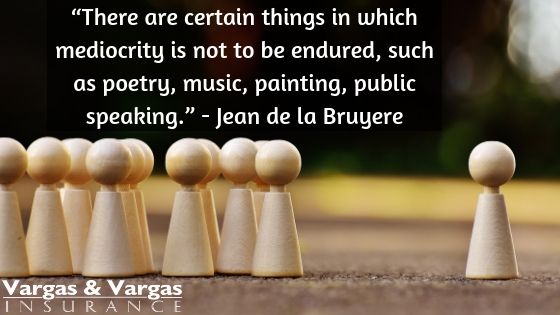 Hello friends! I hope that you had a great weekend and Thanksgiving holiday and that you are ready for an amazing week! Did you enjoy reading my email last week about my ongoing Daily Video project?

You know that I LOVE to start each week with some positive words, and this week's are: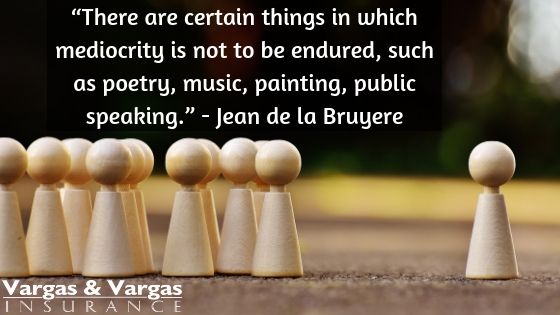 It's funny, I read the above quote the week before I was one of the speakers at an independent insurance agents meeting in Michigan, and it sent shivers up my spine.  I practiced my 45 minute presentation for almost a week, and guess what? I still went off script!
Here is something else that I was thinking about before my presentation as I was watching the two speakers on stage after me using their hands to describe their presentation: Many of us talk with our hands, right?
Some people have the tendency to be really dramatic and use their hands to describe in detail what they are saying, and some people don't use their hands at all. Which camp are you in?
When presenting, I often ask myself "What should I do with my hands?" I have been cautioned against choreography; I've seen some presenters attempt to illustrate their talk with specific gestures and wind up tying themselves into knots, or worse, looking weird and fake. I have found that I use my hands and arms how I would naturally, to illustrate what I am saying, it feels natural to me and takes the extra pressure off of me while I am up on stage. I do try to extend my hands and arms periodically, trying to bridge the gap between the audience and me, as AT&T used to say "Reach Out" with your hand in handshake position.
As you watch presentations, do you ever notice how a speaker is using their hands, and whether it's adding to or detracting from their presentation? I would love to know!
Until next week,
Carlos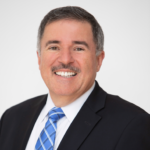 Read More