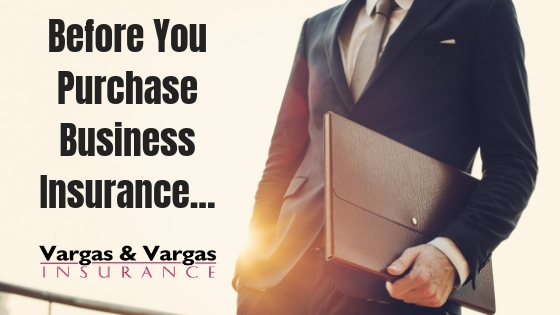 At Vargas and Vargas Insurance Agency, we help Boston residents with many types of insurance needs. We handle home and auto insurance, as well as renters and condo insurance. You should also know that we handle many different types of commercial insurance policies for local businesses! If you're a business owner and you're in search of the perfect business insurance policy (and let's face it; who isn't?) stop and consider the following seven factors:
Determine your insurance requirements
When purchasing insurance for your business, you should first know what types of coverage you are required to have. Every state is different,so you will need someone in your corner that is familiar with the Massachusetts requirements. In addition, there may be requirements based on your industry, or certain obligations that you have if you rent your business space. Also find out about your workers compensation requirements and stay on top of those as your business grows if you hire new workers.
Thankfully, you don't have to sift through all the legalese on your own. A qualified Massachusetts business insurance agent can help you navigate the often-murky waters of insurance requirements.
Know the risks in your area of business
At Vargas and Vargas Insurance Agency, we know that every business is different. We want to offer you complete protection, so we will help identify your unique risks to ensure that you get full coverage. For example, a restaurant may need coverage for food spoilage and liquor liability, where a tech-based business could require cyber liability coverage and errors and omissions insurance.
No matter what type of business you own, we've got you covered.We insure many types of businesses here in the Greater Boston area, and we are confident that we can craft a policy that is tailored to the special needs and risks of your business.
Focus on your amount of coverage…
Business owners know – bottom line is important, but it'snot the only thing that you should focus on when you make decisions for your business. As you talk to your business insurance agent, don't fall into the trap of asking for only the bare minimum insurance coverage in order to save money.Your insurance coverage is critical in making sure that you are protected in all kinds of scenarios, so your coverage is not the place to skimp. Just remember – your insurance is what will protect you if there is a lawsuit or a fire or another type of huge disaster, so ask your insurance agent how much coverage they recommend. They will be able to find a coverage amount that suits your needs.
…As well as your deductible
So, we firmly stand by everything we said in the last paragraph…but we know that your bottom line is still important to your business. We want you to have the best of both worlds – a great insurance policy at a price that won't overburden your budget. That's why you should use an independent insurance agency when purchasing your policy. We can shop several insurance providers to find you one that will offer the best deal. We will be on the look out for discounts that you qualify for and other savings that you could use.
Err on the side of caution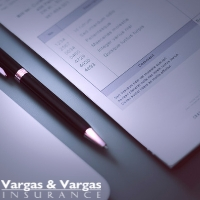 If you're faced with a decision of how much coverage to purchase for your business, we recommend that you err on the side of caution.Just remember – you never know when or why your business might be affected by something devastating, so purchase a little bit more coverage, or buy that extra bit of umbrella insurance. You'll be glad that you did if for some reason you ever need to use it.
Become familiar with your policy
Once you have a commercial insurance policy in place, it is your responsibility to become familiar with it. If you're brave, you can read over it yourself… if, however, that makes your eyes glaze over (and don't worry, it happens to everyone) ask your insurance agent to go over the basics of your coverage with you. It is also important to make sure that you review your business insurance coverage at least every year so that you can refresh yourself on the protection that you have, as well as update your policy based on any changes that are happening in your business.
Ask an insurance expert for help
Owning a business is tough, but if you know the right people it doesn't have to be. Thankfully you have Massachusetts insurance experts in your corner and ready to help with all your insurance questions, concerns, and needs.
Want to talk to a Vargas and Vargas Insurance agent about getting a commercial insurance quote for your business? Don't put it off any longer – the process is simple. Just call 617-298-0655 to get started and we will have a free quote for you in no time.