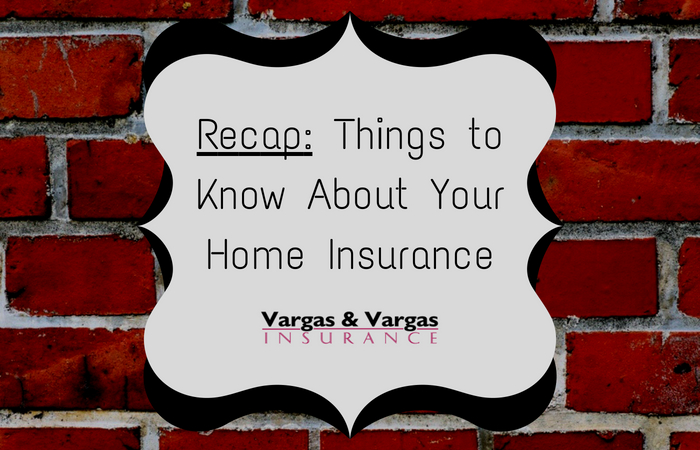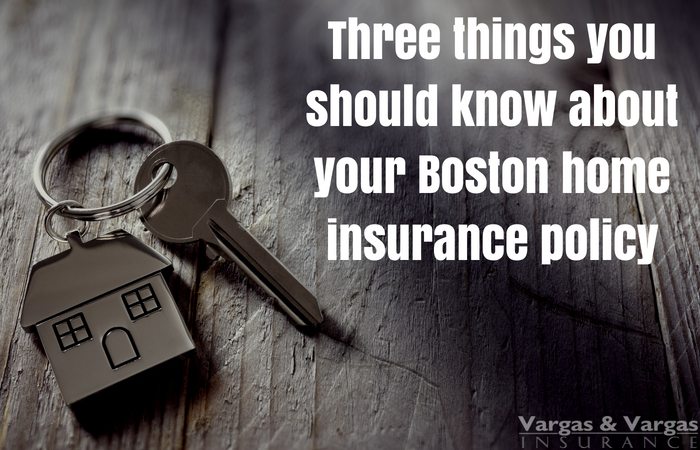 Your home is likely one of your most valuable assets. Your home insurance policy is what ensures that you won't have a financial crisis if your home is damaged or destroyed – that makes it very important. But here's a question that we like to ask all of our clients: How well do you know your insurance policy? Most people know that they have a policy, and may know their premium, but for most people it stops there.
Here is some 'food for thought' – you shouldn't wait until you need to make a claim to know the ins and outs of your Massachusetts home insurance policy! Make sure that you are prepared by knowing several things about your policy before you have an issue. Here are four major things that you should know:
Know Your Deductible
If you have to make a claim, you will be responsible to pay for a certain amount of the reparations before your insurance policy starts to pay out. Do you know this number? Some people choose to set aside some money to cover their home insurance and auto insurance deductibles so that they won't have to scramble to make the payment if they need to make an insurance claim.
It is also important to realize that many home insurance policies also have a few different deductibles. There is one main number used in the event of a claim, but your policy may also have a larger deductible for losses due to earthquakes or floods. This may be a specific dollar amount, but it could also potentially be a percentage of the claim amount – which could add up fast in the event of a major disaster.
Know Your Limits
This may sound like sage life advice, but we're talking about your insurance limits! Home insurance policies always have a maximum dollar amount for the coverage they provide for different types of claims, just like the deductibles above. Depending on your policy, you may have different limits for property damage, personal possessions, loss of use, liability, etc. Your Boston insurance agent will be able to help you determine the amount of coverage you are required and recommended to have for each of these.
Examine these limits on your current policy and ask your Boston insurance agent if they are high enough. You may want to consider additional home insurance coverage, or you can buy an umbrella insurance policy for added liability coverage. It is also important to remember that you shouldn't necessarily insure your home based on what you paid for the property. Instead, you want to be able to rebuild your home if it is completely destroyed, so look to insure your home for the 'rebuilding cost' rather than the purchase price, which could be more or less. For older homes, you will also want to add in additional insurance if your home would need to be fixed in a way that adhered to newer local building codes.
Know Your Covered Perils
It should come as no surprise that your home insurance will almost definitely cover you if there's a fire – but what about some of the other curveballs that life could throw your way? Would your home insurance cover your losses if…
Your house flooded?
You were affected by an earthquake?
Your neighbor's tree fell on your home?
A visitor slipped and fell on your property and sued you for damages?
Your dog bites a visitor or guest?
There are a million possible things that could go wrong in and around your home, but your home insurance may require a little added protection to make sure that you are fully covered. Talk to your insurance agent to find out if you are prepared.
Know Your Potential Savings
When purchasing a home insurance policy from Vargas and Vargas Insurance Agency, there are many potential discounts for which you may qualify. Which ones are you receiving? You can get discounts for having several insurance policies through the same carrier, as well as discounts for having a security system and/or fire alarm. You may even qualify for a new discount if you have insurance through the same carrier for more than a set number of years!
If you think there's a chance that you could qualify for an additional discount since your last Massachusetts home insurance quote, call to speak to your insurance agent. They will be able to check and see whether you are getting the right coverage at the best possible price.
Don't know any (or all) of the above? Find out the details of your policy by calling your Vargas and Vargas Insurance agent at 617-298-0655. We can explain to you your deductible, policy limits, covered perils, and search for any new discounts that you could receive. The call will only take a few minutes, so don't put it off any longer!
Read More