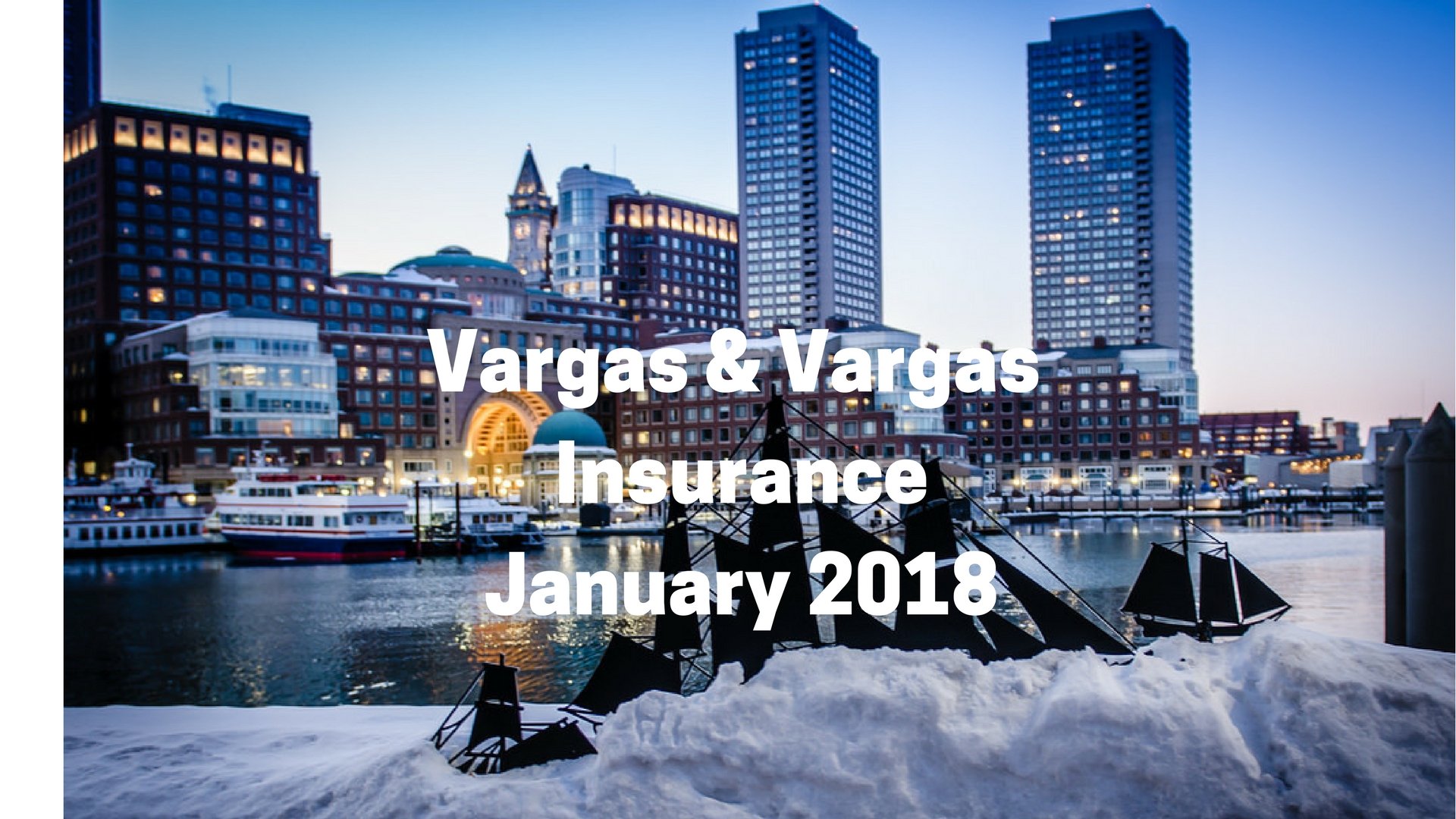 January 2018
From everyone at Vargas & Vargas Insurance, I would like to wish you and your family a Happy and safe New Year!With a new year come new resolutions! As you say "goodbye" to 2017 and "hello" to 2018, As you may know from reading my Monday Morning Messages, I think that new years resolutions may be a waste of time.
Click here learn more about my Monday Morning Message.
But what do we do to ensure that the new year is better than this past year?
Click here to read our blog on how to forget New Year resolutions and make 2018 your best year ever!
One of my all-time favorite traditions is to make breakfast on New Year's day and invite our sons and their wives over for breakfast. If you are looking for some ideas on what to cook for breakfast, Click here check out the latest "Get Fresh" cooking show below.
There are lots of great things to do in and around the Boston area this month, please find some fun family things to do below.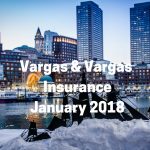 Questions Asked when Buying Auto Insurance
Bridging the Gap Between Captive and Independent Insurance Agents
Ensure that Your Jewelry is Covered
Upcoming Community Events
New Year's jokes
January 1, 2018
Hear 50 comedians tell their brand-
new jokes during each half of 100 First Jokes at ImprovBoston.
Family Film Festival
January 12 – 15, 2018
multiple locations
Belmont World Film: Family Festival shows a variety
of entertaining films from around the world (subtitled if foreign).

MLK gospel concert
January 13, 2018
The Harlem Gospel Choir makes a Joyful Noise with music and dance to celebrate the life of Dr. Martin Luther King, Jr. at Sanders Theatre in Cambridge.

Taste of East Boston
January 25, 2018 (6 to 9 p.m.)
Taste of Eastie includes samples from 30 local restaurants, entertainment, a cash bar, and free parking at Hilton Boston Logan Airport.
Chocolate Festival
January 27, 2018
Arrive on the early side to sample chocolate from
10 businesses at the Chocolate Festival at 27 Brattle Street in Cambridge. Free.
Beer tasting
January 28, 2018
Sample beer and cider at Craft Beer Winter Fest,
which draws a young crowd at the Cyclorama. Bring age 21 ID.
Birding festival
January 27, 2018
Superbowl of Birding is a competition to find the most species of birds, with categories for families and kids at Mass Audubon's Joppa Flats Education Center. The registration fee includes the pizza party afterwards.

Get Fresh – Episode #23 of Stoughton's own cooking show (featuring breakfast recipes – Ricotta Pancakes; Louise's Pancake; and Olive Oil Fried Eggs with Yogurt and Lemon). Interested in seeing some other breakfast recipes? Check out our show with ideas for brunch:
The best customer service around!  Emailed at question late on a Monday night and got a prompt reply that evening.  No complaints here!  They have always been quick to reply and helpful.  I use them for both my auto and homeowners insurance.
Carlos
Carlos F. Vargas
Bus: 617-298-0655
Fax: 617-298-8355
Text: 617-409-0329  
Email Me | Visit Me Online
PPS, What I learned today, "The science of itching" Click here 
Read More