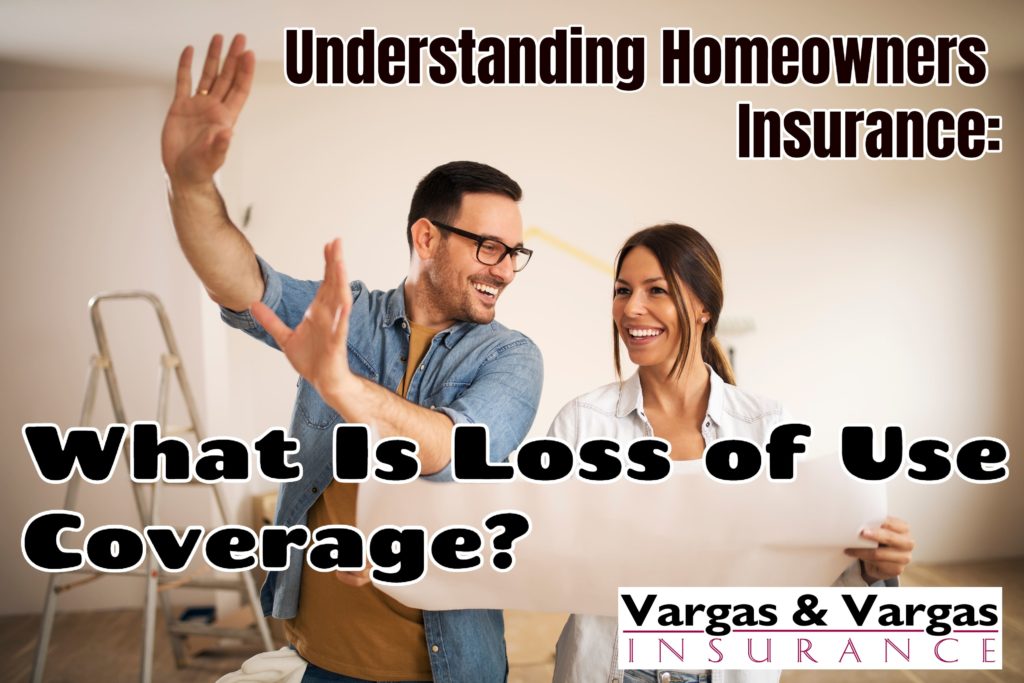 As Massachusetts insurance agents, the best part of our day is helping first-time homebuyers get a home insurance policy. It's an exciting and stressful time for young families, and Vargas & Vargas Insurance is here to help.
If this is your first time shopping for home insurance (or if you've been a homeowner for years but haven't read your policy), then it might seem a little overwhelming. We're here to explain some important points about your policy, and why it's crucial to have a strong insurance policy in place. In this article, we'll discuss Coverage D, Loss of Use.
What Is Loss of Use Coverage/Living Expense Coverage/Coverage D?
A strong home insurance policy will protect your investment from a covered loss, like fire. 
Imagine your home was to burn down to the ground. If it's a smoking pile of debris now, then you'll need to rebuild your home from the ground up. Coverage D is there to pay for your living expenses elsewhere while you rebuild. It will cover things like:
Meals at restaurants
Hotel stays
Renting an apartment
All you need to do is let your claims adjuster know that you're staying elsewhere and keep copies of all your receipts. 
Loss of use coverage will also protect you if you suffer a partial loss. Examples would include:
The city's sewer system overflows while you're gone on a business trip overnight. You come home to a basement full of raw sewage. So you can't stay in the home — it's a health risk. Coverage D will pay for your hotel stay and meals. 
Your neighbor's house burns down completely, and one wall of your home is burnt and damaged. If you can't stay in the home while a wall is replaced, then your coverage will pay for your living expenses somewhere else.
How Much Loss of Use Coverage Do I Have?
Loss of use coverage is based on a percentage of replacement cost (Coverage A). Most basic policies start at 10%. For example, a home valued at $200,000 replacement cost may have $20,000 coverage for loss of use. But every policy is unique, so talk with a licensed insurance agent to understand yours.
As a homeowner, you must understand which coverage you have and what each element does. Read your declarations page carefully, and give us a call at 617-409-0329 if you need a homeowners insurance quote today.