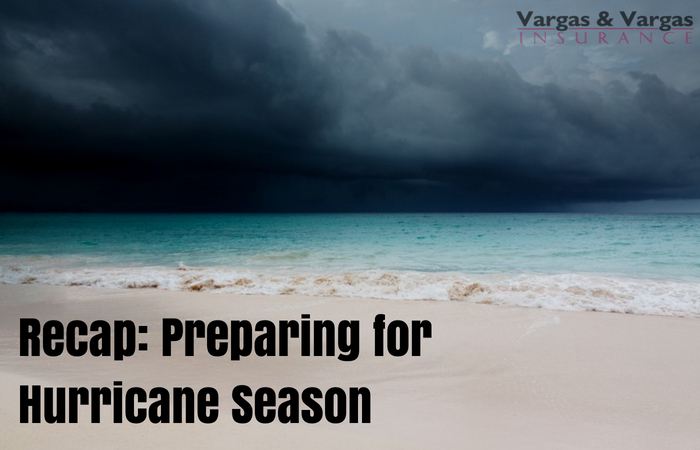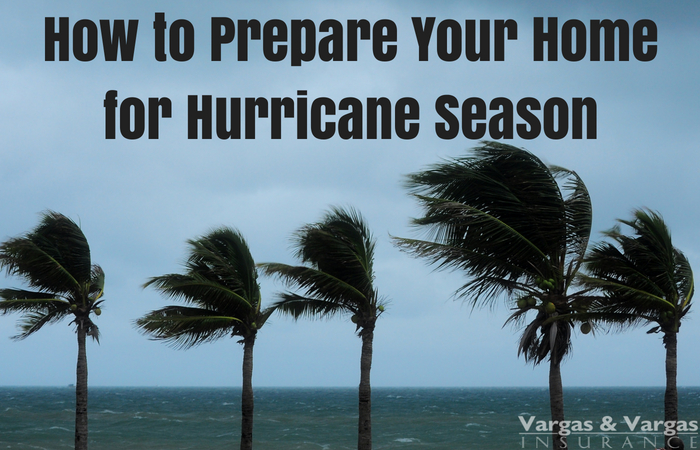 It's the beginning of June, and that can only mean one thing: the beginning of Atlantic Hurricane Season! While we don't tend to get hit as hard as more southern states, Massachusetts still typically gets hit by a few storms every year, so it's worth making sure that your home and your loved ones are prepared for any storm that may head our way.
2018 Hurricane Season Predictions
As always, this year's hurricane season will last from June 1 until November 30. In those six months, there are expected to be 12-18 named storms, 6-11 hurricanes, and 2-5 major hurricanes. This would represent an above average year in terms of hurricane activity.
The hurricane names that will be used this year are as follows: Alberto, Beryl, Chris, Debby, Ernesto, Florence, Gordon, Helene, Isaac, Joyce, Kirk, Leslie, Michael, Nadine, Oscar, Patty, Rafael, Sara, Tony, Valerie, William.
These are the same names that were used in the 2012 season (the names cycle every six years) with the exception of Sara, which replaced Sandy (retired in 2012). If any of these storms are significant enough, their names will be retired and replaced in Spring 2019. Otherwise, these same names will be used in 2024.
Hurricane Emergency Kit
You should always have an emergency kit in your home. Occasionally, though, you need to check to make sure that it is still stocked. The start of hurricane season is a great time to do this. Gather your emergency kit, and make sure that it follows the Red Cross's guidelines, including:
A two-week supply of food and water for every member of your household.
A flashlight and a radio (both with extra batteries).
A first aid kit.
Items for sanitation and hygiene.
Copies of personal documents, emergency contact information, and extra cash.
And more…
When you have an emergency kit with these items, you can rest assured that your household will be ready if you need to hunker down for a few days to wait for a hurricane to pass. Remember to avoid going out until local officials say it is safe to do so.
Evacuation Plan
In rare cases, a hurricane will be threatening enough that officials will suggest or order an evacuation. In case of this situation, it is important to make sure that your car has enough gas well before an evacuation is ordered.
Depending on which direction the hurricane is coming from, you may need to have evacuation plans in several different directions. Talk with the other members of your household about potential destinations, including shelters, hotels, and friends and family members that live in another town.
While evacuating, use routed recommended by local authorities. Remember never to drive through flood waters, and keep an eye out for downed power lines, especially as you return home.
When a Storm Threatens
If and when a hurricane watch or warning is issued, there are a few things you can do right away to make sure that your home suffers as little damage as possible. First, secure anything that could act as a projectile in high winds. This could include lawn furniture, outdoor potted plants, bicycles, etc. Also ensure that damaged trees and limbs are removed so that they won't snap off during a storm. If you can, secure your windows and other vulnerable areas with plywood so that they are less likely to be hurt during the storm.
Ensure that your cell phone has a full battery well before the power might go out and stay in contact with friends and relatives so that someone knows your plans. It may also be nice to check on elderly neighbors to make sure that they are equipped for the storm.
In Case of an Insurance Claim
If a hurricane hits the Boston area, your home may suffer from damage. If this is the case, you will need to call our agency to begin the claim filing process. Phone lines here can get busy after a big storm, but you can rest assured that we will help you with your claim. In the meantime, please do what you can to prevent further damage to your property.
Speak to one of our Massachusetts home insurance experts to find out what you will need to get the claim process started. Depending on the problem, this could include pictures of the damage or a copy of your home inventory if you have one. Also make sure that you have any accessible policy information ready when you speak to an agent – the more information you have available, the easier the claim process will be.
Home insurance and flood insurance are the only true ways to make sure that you are financially prepared for potential hurricane damage. Call Vargas and Vargas Insurance Agency at 617-298-0655 to speak to an insurance agent. They can tell you if you have enough coverage to get you through the coming hurricane season and beyond. Our agency offers free insurance reviews, so it's worth your time to talk to your insurance agent and to have them assess your coverage.
Read More