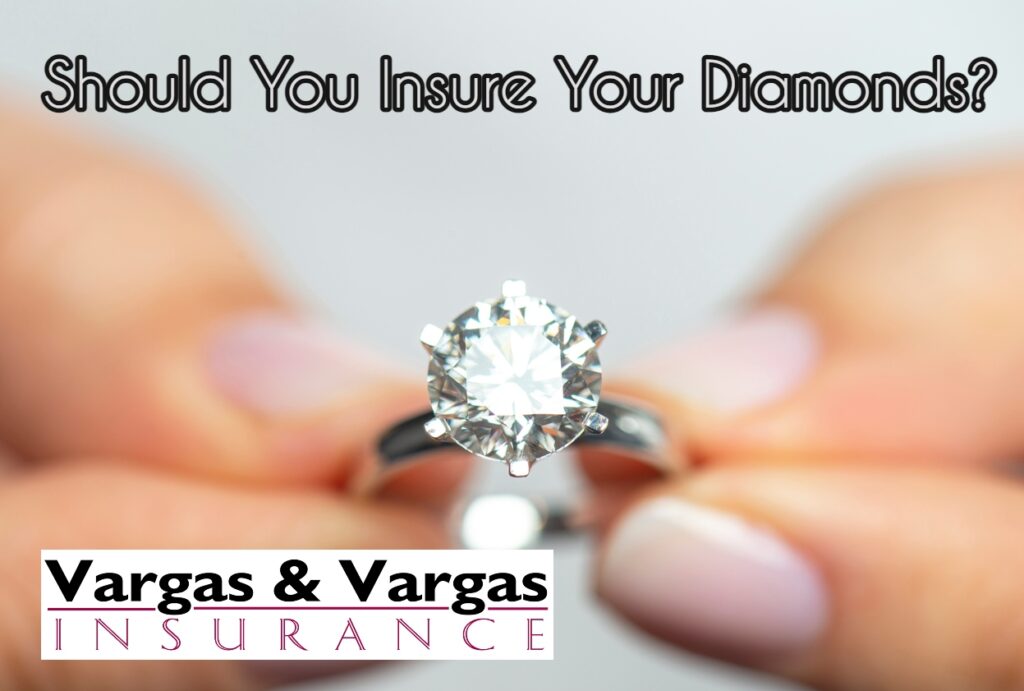 Americans spent a record-breaking $20 billion on Valentine's Day in 2020. This year, even in the wake of a pandemic, retail experts predict Valentine's retail sales numbers around $27 billion! More specifically, Americans will buy anywhere from $5 to $10 billion in diamonds this year. That's a lot of bling! At Vargas & Vargas Insurance, we know our customers wonder if jewelry should be insured. Like everything else related to insurance, the answer is: it's complicated. If you think you should insure your diamonds, we recommend speaking to an agent about your unique needs.
Homeowners Insurance and Renters Insurance Have Strict Limits on Jewelry
Before you start looking into policies, know that a property policy will usually only cover a few thousand dollars of jewelry. 
Depending on the insurer you choose, most homeowners and renters insurance policies will have a low limit for jewelry. You can add individual items — like that $10,000 bridal set — to your property policy by contacting your insurance agent. Usually, they'll need to see some photos and an appraisal to "schedule" the jewelry onto your policy, and your premium will increase.
Your agent can schedule other expensive items on a policy, too. The Massachusetts Division of Insurance says artwork, fine silverware, and expensive furs are also good candidates for extra insurance.
On Appraisals and Valuations
The purpose of insurance is to protect a financial investment and to make you financially whole after a loss. Jewelry is sold with a very high markup. So your insurer will need to see some documents to prove the value of your gems.
The most respected certificates and reports come from the Gemological Institute of America (GIA), but a professional appraiser can provide them, too. Other certificates, reports, or receipts from the seller might not be enough to prove the value of your diamonds.
Vargas & Vargas Insurance is proud to be your premier local independent insurance agency. We work for our clients, not the insurance company. We're ready to customize your property insurance to fit your needs and budget. Remember, if you have deeper questions about how to insure your diamonds, then contact a licensed agent today.