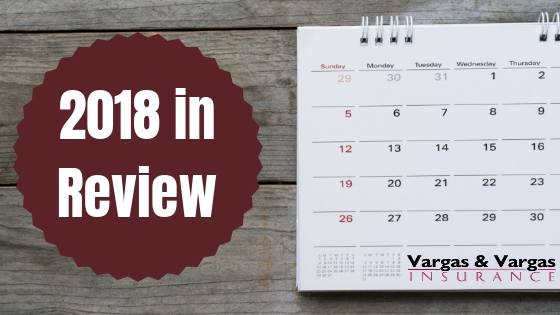 2018 has been a great year here at Vargas and Vargas Insurance Agency. We are proud to say that we help the residents of Boston protect their homes, cars, businesses and beyond, and we look forward to continuing our journey to complete customer protection in 2019. If you've been visiting our blog this year, you may be familiar with some of the content we have posted. For those of you that don't subscribe, however, here is a quick recap of what you may have missed this year. Click on the title of the article to visit the full post!
When the outside temperatures drop, so too can the temperature in your home's water system. Prevent frozen pipes by ensuring that pipes are properly insulated and letting faucets drip on especially cold nights. If your pipes freeze, call a plumbing professional for help.

Many of your insurance policies likely have 'liability protection' built in. What does this mean? As our post states, "Liability insurance is the critical coverage that offers financial protection if you are sued or held legally liable for damages to another person, such as property damage, injury or negligence." This makes it an indispensable coverage for you and your loved ones!

Maintaining a home can be a chore, but there are certain things that need to be done in order to ensure the operation and safety of your things. Check out the link to the full blog post for tips on how to keep your fridge in tip top shape, the importance of testing your smoke and carbon monoxide detectors, extending the life of your clothes dryer, and much more.

In this springtime blog post, we covered the top three mistakes made with three of our most popular products: home insurance, car insurance, and business insurance. At Vargas and Vargas Insurance, we always aim to make sure that our customers get superior customer service, and that all these mistakes are avoided when choosing a policy.

Do you ever wish that you could be a little more productive at work? In this post we shared tips for how employees can make the most out if their days at the office, and how business owners can encourage employees to be at their best.

Summer is a favorite time of year for Boston families to take road trips, so we published several tips including destinations that would be perfect for a long or short trip, a 'to-do' list for before you hit the road, and some ideas to avoid having all your passengers asking, "Are we there yet?"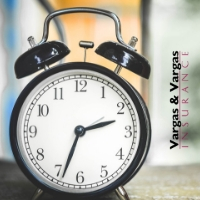 What is flood insurance? Do you need a flood insurance policy? All our most frequently asked questions about flood insurance are in one place! Get answers to "What is federal disaster assistance?" as well as "What is a flood zone?" and much more in this informative post.

Nowadays, there is a smartphone app for everything. We found eight great apps that every homeowner should check out. How many do you have, and are there any on our list that you might find you can't live without? Includes recommendations for Android phones and iPhones.

As a business owner, do you ever wish that you could take certain tasks off your plate? Having a virtual assistant can do just that. Hire someone that can balance your weaknesses and free up your time so that you can focus on more important factors in your business.

Do you have enough saved up for a rainy day? It's estimated that 7 in 10 Americans would struggle financially after losing income for just one month. This blog espouses the importance of compounding interest, as well as gives several tips on how to boost the amount of money that you save.

If you're thinking about cancelling your auto insurance policy, make sure that you talk to your Massachusetts auto insurance agent first so that you can discuss potential repercussions, including increased rates on policies in the future.

Business insurance doesn't have to be complicated. With the help of an experienced insurance agent, you can get the coverage that your business needs for a reasonable price. In this post, we highlight a few things that you should think about before purchasing a commercial insurance policy, including your business's level of risk and the Massachusetts state requirements for coverage.
What did you think of our posts in 2018? We have lots more great content planned for next year, so make sure that you subscribe to the blog! Happy New Year from your friends at Vargas and Vargas Insurance Agency and remember – one call to 617-298-0655 and we will help you get the best possible insurance policies!