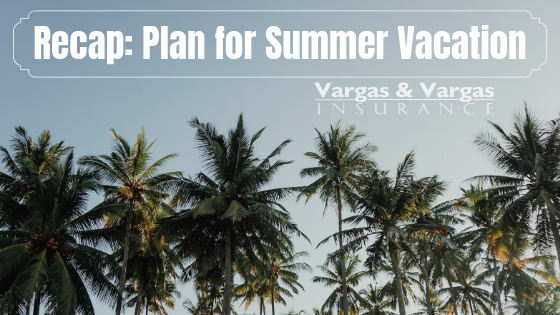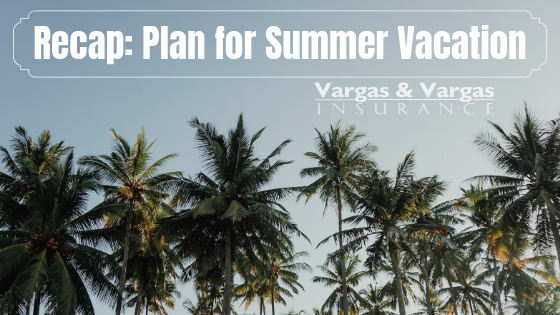 "Summer means happy times and good sunshine. It means going to the beach, going to Disneyland, having fun."

– Brian Wilson
Spring is almost here, and summer is around the corner. Have you started thinking about planning a vacation for the summer? If so, you're in the right place! Some of the expert insurance agents at Vargas and Vargas Insurance Agency are also planning getaways, and we want to share the tips that we have learned. Here are just a few – make sure to read our extended blog post for more!
Start planning early so that you don't feel rushed and can take your time to make your upcoming vacation the best one yet.
Choose your destination carefully! Consider the timing of your trip and see if there are any special events happening in the place you are going when you'll be there.
Pull up a spreadsheet while you're planning and outline a rough budget for your travels.
Once you know about how much you're planning to spend, start saving right away. No one wants to go into debt for a vacation!
When you are on your trip, let loose and enjoy your vacation. Be spontaneous and let yourself be happy in the moment.
Before you leave on your newly planned summer vacation, talk to your Boston insurance agent about getting a free insurance check-up. You can also ask and learn more about the benefits of having a travel insurance policy in place for your trip!
Read More