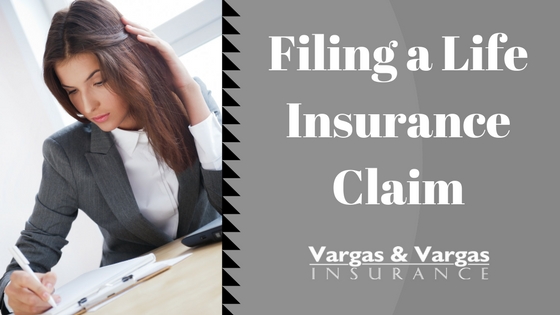 The death of a loved one is a stressful event, and the agents here at Vargas and Vargas Insurance Agency want to make sure that you are able to navigate the process as easy as possible. If you are the beneficiary of the deceased's life insurance policy, there are a few steps that you will need to take in order to submit a claim on their Massachusetts life insurance policy.
Get several copies of the Death Certificate. Many financial institutions will need an official copy of the certificate in order to close accounts, and life insurance companies are no different.
Call the insurance company. When you call, you will most likely need the following information: the insured person's full name, date of birth, life insurance policy number (if known), and date and cause of death.
Complete all necessary paperwork. Depending on the deceased's insurance provider, you will probably need to fill out some paperwork in order to make a claim.
Decide on the payout type. Some insurance providers only provide lump sum payouts for life insurance claims, but others will offer installments or annuities
Wait for payout. Often, payouts will be sent soon after the insurance provider reviews and approves the claim. Ask your Massachusetts insurance agent the approximate timeline, and when you should expect to receive a check.
In this tough time, we hope to make the life insurance claim process as stress-free as possible. If you have any questions about your coverage, or about how much life insurance you should have as a benefit to your loved ones, just call 617-298-0655. One of our friendly and knowledgeable agents will be able to answer your questions or get you a free life insurance quote.