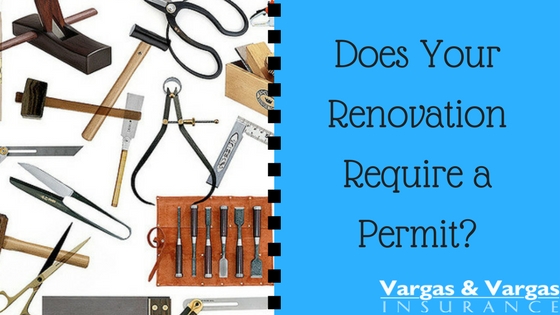 They say that the only constant in life is change, and I tend to agree. If you're in the mood for a change in your life, why not make an improvement to your home? A home renovation can be a great way to improve the value of your house, as well as give you a fresh new take on your living space.
If you want to make a modification to your home, you will probably need a permit. The types of projects that almost always require a permit include, but are not limited to:
Changes to sewer or plumbing
Mechanical Improvements
Alterations to the roofline
Adding a fireplace
Things that sometimes require a permit include building a deck, replacing siding, and building a fence. Just remember – it is always worth checking with the proper parties before taking on a project that may require a permit, even for small projects that probably don't need one. After all, it's better to be safe than sorry.
Remember – while getting a permit for your renovation may seem like an unnecessary obstacle, it is a requirement to keep everyone safe. Ensuring that building improvements are up to code means that new structures and changes to existing structures follow the current laws and regulations.
It's also important to let your Massachusetts insurance agent know about any changes you plan to make to your home, so that your home insurance policy may be updated accordingly. Your home insurance policy covers your home for the replacement cost of your home and not the market value.  So as you do improvements or increase the living space of your home, your insurance agent should be kept current of the changes. And remember – keeping things up to code, and installing safety features, will keep your insurance premiums low!
Vargas & Vargas Insurance is always here to help answer any questions you may have.