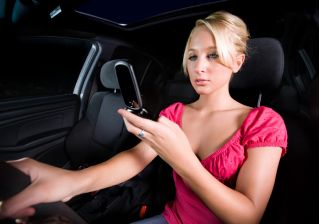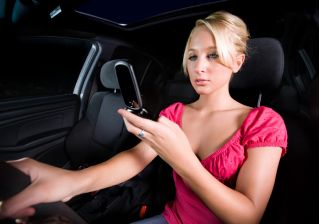 Do you know what the leading cause of death is among teenagers? According to the Center for Disease Control and Prevention, car accidents are the leading causes of death. In their article, they stated that, "Motor vehicle crashes are the leading cause of death for U.S. teens, accounting for more than one in three deaths in this age group. In 2009, eight teens ages 16 to 19 died every day from motor vehicle injuries. Per mile driven, teen drivers ages 16 to 19 are four times more likely than older drivers to crash". As a result of the high death tolls among teens, Massachusetts started the strong graduated driver's license program (GDL). Since GDL has been in effect since 1996, do you believe that the GDL has kept your teens safer while driving on the roads? If so you are correct, until teens reach a specific age. Since the GDL courses started in 1996, there have 1,348 fewer deaths among 16 year olds, but once the teens reach 18 years old, their pristine driving records seem to vanish. Since the start of the GDL, there has been an increase of 1,086 more deaths among 18 year old drivers, according to the Boston Globe.
When your teen is driving you will not always be in the car with them. So ask yourself these questions to better the safety of your child and your family.
Do I have the proper Auto Insurance?
Just by having Auto Insurance does not mean you will be properly covered by your when in an accident. Purchasing proper limits of liability on your Massachusetts automobile insurance policy will protect you against uninsured and under insured drivers.  Most  buyers of insurance who purchase their insurance online, fail to purchase the correct coverage's and usually end up with very large deductible for glass coverage and other parts of their policies?  The state minimum liability limits are 20/40, $20,000 per person, $40,000 per accident, many unadvised insurance buyers opt for these low limits Along with looking over your policy, you may want to find out if you are receiving the best rate. Many people pay more for their automobile insurance then they do for their home or life insurance and are not aware of    substantial discounts available to them if they write your Homeowners and Auto Insurance policies with the same insurance company.  
Who should I call to receive information about Auto Insurance?
Call Vargas & Vargas Insurance Agency. With over 20 years of experience in offering people Home, Life, Workers Comp, Business Liability, and most importantly Auto Insurance, we will be able to assist you with Auto Insurance questions and quotes. At Vargas & Vargas Insurance, we will make sure that your teen and family is properly covered
Read More