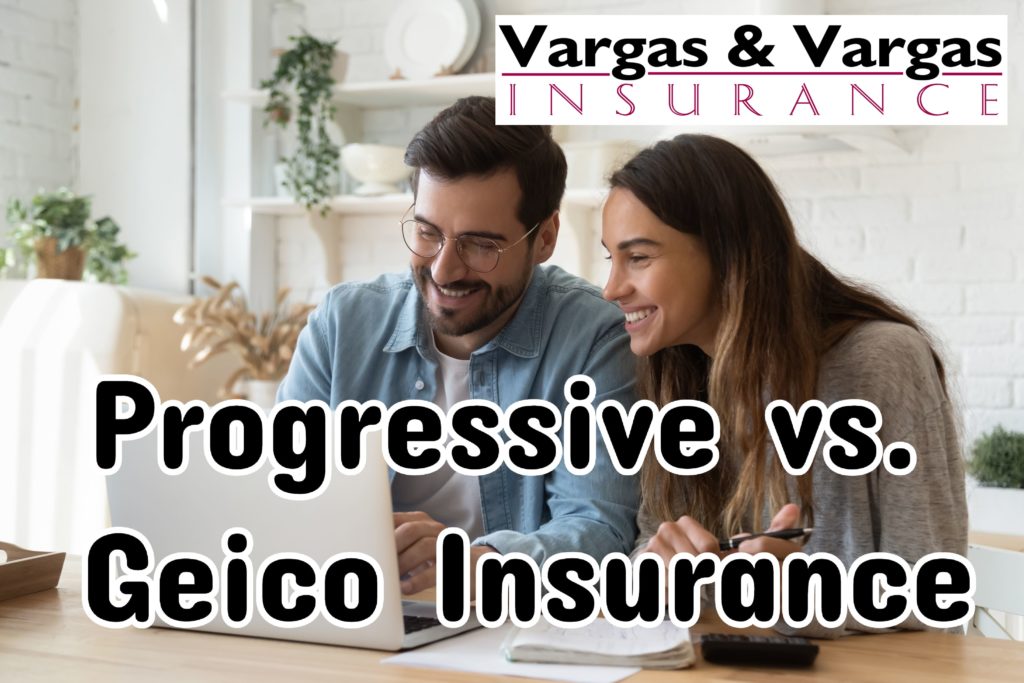 All insurers are not created equal, nor are all insurance policies. We're not here to sling mud or speak badly about any insurance provider! But we are going to explain how every insurance company has an ideal customer in mind, and show you some specific differences between Progressive and Geico insurance policies as examples. Our duty at Vargas & Vargas Insurance is to connect every customer with the right insurance policy. We work with many major insurance companies, and we can help take the guesswork out of any of your Massachusetts insurance policies. As always, if you have questions beyond the scope of this article, reach out to us today.
About Progressive
Progressive is a well-respected insurer with an excellent reputation. Their ideal client is a multi-line household — in case you hadn't noticed "Flo's" focus on insurance "bundling" in their advertising campaigns. Progressive will insure your home and autos, and the company offers life insurance choices, too. They provide great coverages for adults with multiple insurance needs.
Progressive provides homeowners insurance in-house; they don't farm it out.
About Geico
Geico began as an insurance provider for government employees and gradually broadened their scope. Geico's focus is providing economical pricing on auto insurance, though they also insure recreational vehicles like motorcycles and RVs. They usually have somewhat better rates for some riskier drivers, like those who have had many at-fault accidents, those with many speeding tickets, and young inexperienced drivers.
Geico does not write their homeowners insurance policies. They can provide you a quote, but they "farm out" the policy to a partner.
Our Perspective
At Vargas & Vargas, we work hard to match the right type of insurance policy to our customers. Both Progressive and Geico homeowners policies, for instance, will provide replacement cost coverage. Still, they offer different bells and whistles, as well as different rates.
Both Progressive and Geico homeowner's policies provide medical payments to others in case of injury, liability coverage, and coverage for water or sewer damages. However, Geico and Progressive recommend lower limits of liability and deductibles on glass coverage, where most insurance professionals do not. And both companies offer varying discounts (like paid-in-full discounts, paperless billing discounts, multi-line discounts, and so on).
The biggest benefit of working with an independent insurance agent like Vargas & Vargas is that our licensed, independent insurance agency works with many insurance companies. We know their underwriting criteria and know their ideal customer. Our goal is to spend time with each prospective client to get a feel for your insurance needs. Then we can move forward getting quotes from the best companies for your unique situation.
Need some Massachusetts insurance quotes? Let's talk!
Read More