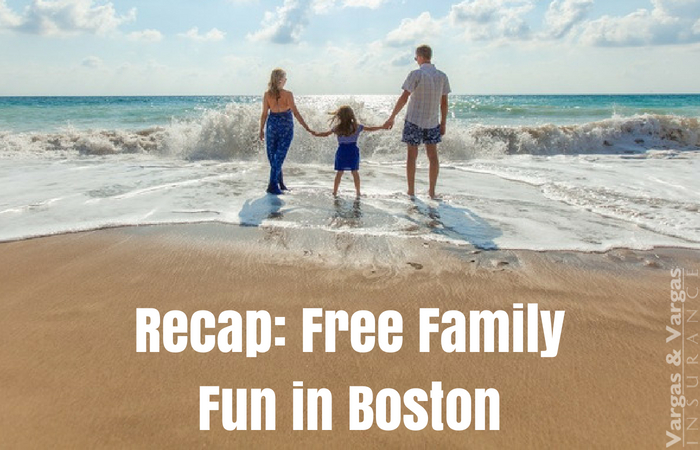 "I think togetherness is a very important ingredient to family life." – Barbara Bush
It's summertime, and that means you're probably on the lookout for free family fun here in the Boston area. Thankfully, Vargas and Vargas Insurance Agency has got you covered! In our previous blog post, we covered several ideas that will give your family hours upon hours of entertainment without burdening your bank account. Here are just a few of the suggestions:
Visit a local park or playground. Kids will have fun for hours – especially if they help pack a healthy picnic lunch to enjoy in the lovely weather!
Summer is a great time to take advantage of the many water-based activities in the area. See if there is a local pool that you can visit, or just let kids play in the sprinklers for the afternoon.
Volunteering is a great way to introduce children to the idea of giving back to their community. Here are some ideas of volunteer opportunities for children and families.
For more summertime tips, stay tuned to the Vargas and Vargas Insurance Blog! We love to post safety tips, insurance advice, seasonal updates, and much more! And if you ever need insurance help, call our office at 617-298-0655. We offer free advice and Massachusetts insurance quotes that will help you make sure your family is protected.