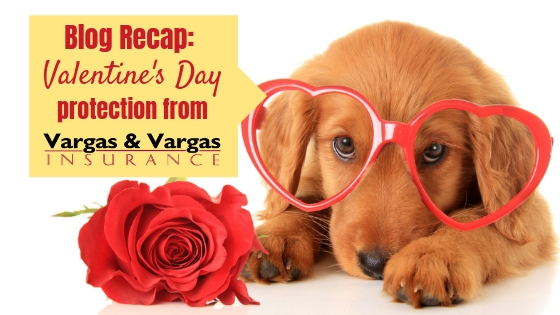 "All you need is love. But a little chocolate now and then doesn't hurt."

– Charles M. Schulz
Did you all have a good Valentine's Day? We hope that you were able to show your love to those that you are closest to last week. We also want to take this opportunity to remind you that it's not too late to show your loved ones that you care by purchasing more than just chocolates and flowers. We're talking about the gift of insurance! Policies like these are a great way to protect your loved ones:
Home Insurance, Renter's Insurance, and Condo Insurance to protect the place that you call home, as well as your belongings and valuables.
Auto Insurance will help you verify that your car is financially covered after an accident, and that anyone who is hurt in an accident can get proper medical care.
Health and Life Insurance will help to care for your loved ones when they are ill, and make sure that they have the financial means to continue on if you pass away unexpectedly.
When you're ready to learn more about how to protect your loved ones with the right Massachusetts insurance policies, call Vargas and Vargas Insurance Agency at 617-298-0655. We will help you review your current policies to make sure that the coverage is right for you and can give you free quotes on new policies for no charge and with no obligation. Don't wait until next Valentine's Day – call now!