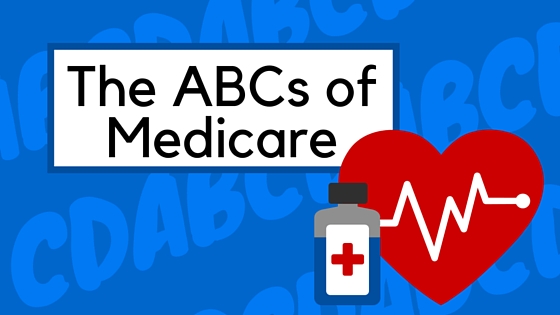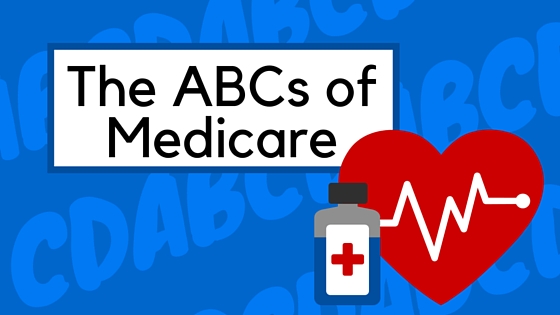 Do you know the four parts of Medicare and what they do? It may seem confusing at times, but once you understand the four distinct coverage types offered by Medicare, you will be on your way to being able to make your selections with confidence. Here is a quick guide of what each of the Medicare parts will cover:
Part A – Hospital Coverage
This coverage is a default part of every Medicare plan – in fact, you are automatically enrolled in Part A coverage when you sign up for Medicare. This coverage plan will provide hospital stays and nursing care, as well as some at home health services and nursing care. As long as you (or your spouse) paid enough Medicare payroll taxes while working, you will not need to pay monthly premiums. If you didn't pay enough in payroll taxes, you can still purchase Part A coverage – you will simply need to pay a monthly premium.
Part B – Medical Coverage
While you are automatically enrolled in Part A when you sign up for Medicare, part B is optional coverage. It pays for a portion of your visits to the doctor, as well as some health care, medical equipment, outpatient procedures, rehab, lab tests and X-rays, and more. If you have coverage through a union or current employer, you may wish to discuss your coverage options with a health insurance expert, because you may wish to opt out of the coverage initially and switch over to Part B when the time is right for you.
Part C – Private Insurance Option
Also known as Medicare Advantage or Medicare Health Plans, Part C offers you the option of having a health insurance policy through a private company, provided that it is approved by Medicare. It is important to note that you must enroll in both Medicare Parts A and B before you are eligible to enroll in coverage through Part C. If you want to learn more about the advantages of enrolling in Part C, call your local Boston insurance agent today – a Vargas and Vargas Insurance agent can help guide you through the process of enrolling in Medicare part C.
Part D – Prescription Drug Plan
If you are enrolled in Medicare Parts A and B, you are eligible for prescription drug coverage with Medicare Part D. Like Part C, prescription drug plans are available through private insurance companies. When you have Part D coverage, you will pay a monthly premium and copayment for your drugs. In some cases, a deductible will also be necessary. Find out more about the coverage you could receive by talking to your Vargas and Vargas Insurance agent about your needs.
Hopefully, that explanation will help you understand the four types of Medicare coverage. If you need further explanation, or would like to speak with a Massachusetts health insurance expert from Vargas and Vargas Insurance Agency, just call 617-298-0655. We will be happy to help you understand your health insurance coverage options, and select the plan that's best for your unique needs.
Read More