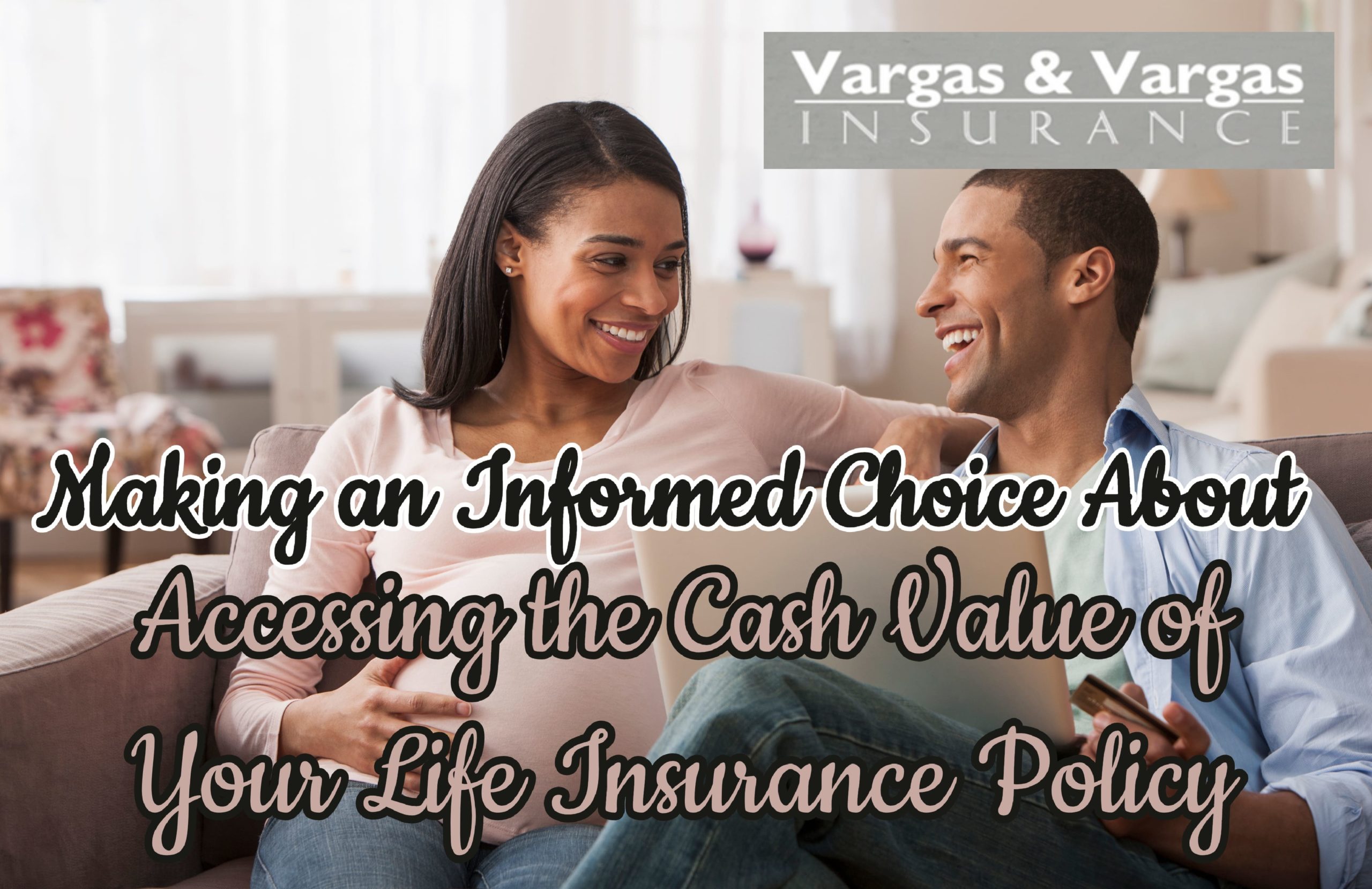 It's important that you're well-informed before you access all or part of the cash value of your life insurance policy. After all, you took out the policy to provide for your survivors. That's why the agents at Vargas & Vargas Insurance work hard to have the answers our clients are looking for. You need to know what impact accessing these funds could have on their future and your own.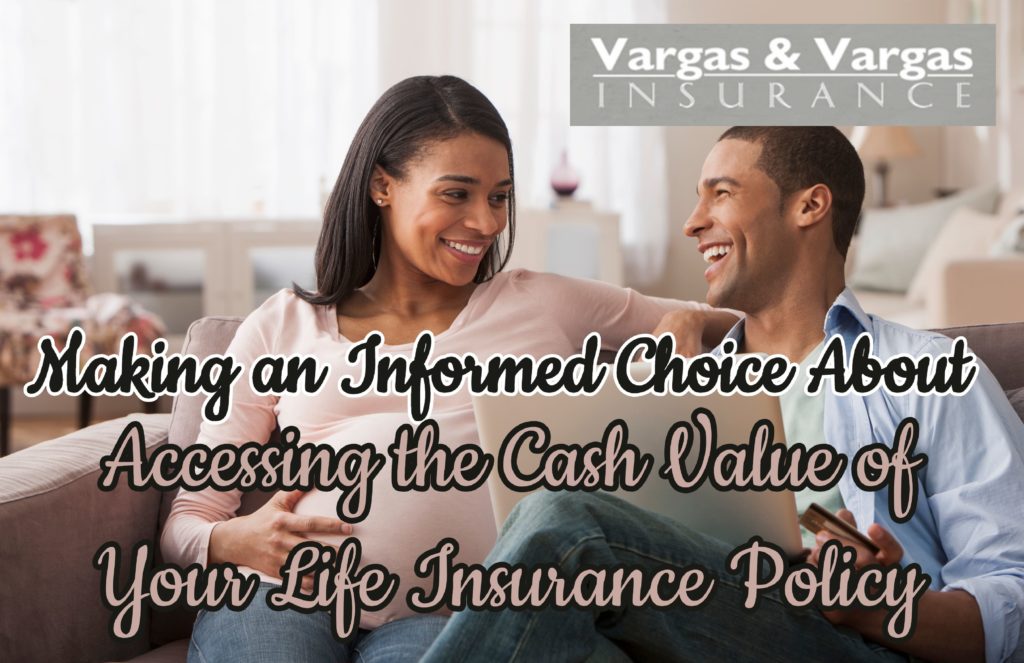 Life Insurance Policies that Accrue Cash Value
Cash value life insurance policies are sometimes referred to as permanent life insurance policies. This category includes whole life, universal life, and variable life. One of the biggest differences between these policies and term life insurance is that the latter policies do not accumulate cash value.
Common Ways to Access Cash Value
Policy Loan
Benefits: The life insurance company may offer you a lower interest rate than you can get with a conventional bank loan or by taking a cash advance on your credit card. A policy loan does not qualify as taxable income. You're typically not required to repay the money since you've basically borrowed your own funds.
Drawbacks: However, policy loan repayment is to your beneficiary's advantage. After death, the insurer usually deducts the amount you borrowed and the accumulated interest from the death benefit.
Withdrawal
Benefits: When the amount withdrawn is not greater than the total of paid premiums, the withdrawal is not taxed. The rules governing a withdrawal depend on your policy. Some policies allow dollar-for-dollar withdrawals.
Drawbacks: With other policies, a withdrawal reduces the death benefit by an amount greater than what the policyholder withdrew. Withdrawals that exceed premiums paid are usually taxed.
Policy Surrender
Benefits: You'll receive the policy's cash value.
Drawbacks: Your insurer may charge a surrender fee. If you owe any debt from policy loans, the insurer also subtracts your debt from your cash value. Generally, the income from a policy surrender is taxable. Most importantly, you're effectively canceling the policy. Your survivors will not receive a benefit from the policy.
We've provided this information as a general introduction to accessing the cash value in your life insurance policy. If you have specific questions about life insurance policies, contact our team for assistance.
Read More