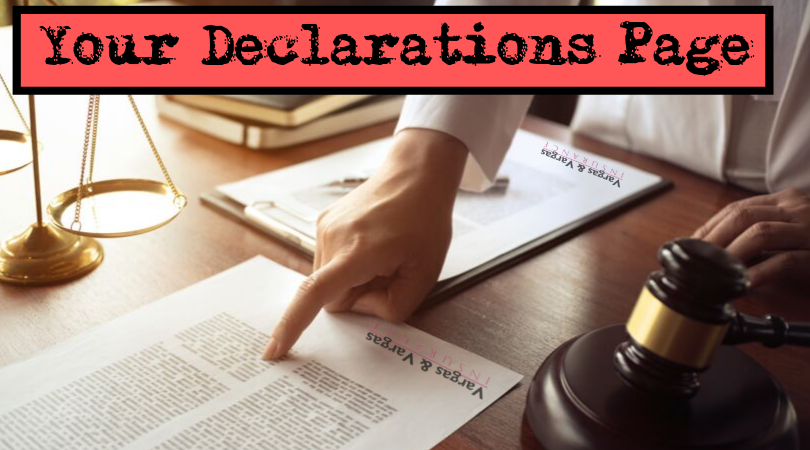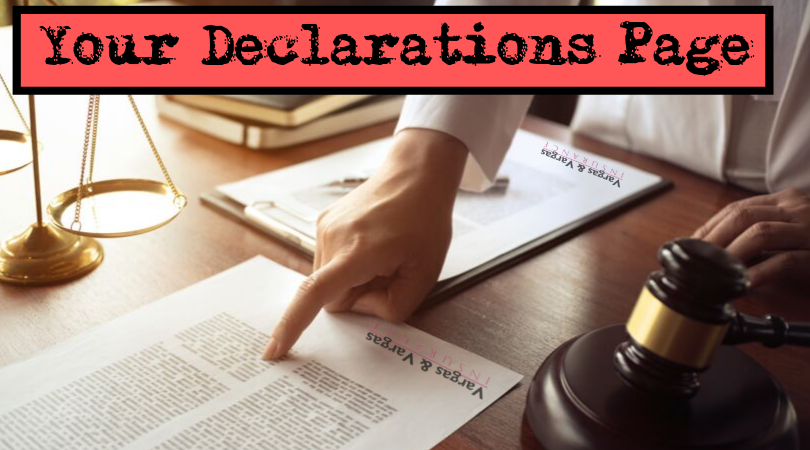 Have you ever read an insurance contract? Not many have.
However, this voluminous document has everything you need to know about your insurance coverage and is essential in the event of a claim.
There is a short cut: The Declarations Page.
This document outlines and summarizes your insurance coverage. And it's easy to read and only a few pages. It's also key to determining if you have adequate coverage at an affordable price.
Policy Number and Policy Period This is the top of your policy. If you need to speak to your Independent Insurance Agent about your policy, you should direct your attention to this section at the outset of your conversation.
The policy period also helps for you to mark your calendar so you can be reminded of your annual review.
Maybe your credit score is improved or maybe your kids are grown. These are just a couple examples of life events that can occur that warrant an annual insurance review.
In addition to lifestyle changes, there is the likely possibility that insurance carriers have revamped their policies. You may be eligible for new discounts or more competitive pricing.
Coverages and Premiums. The different coverages of your policy are presented line-by-line with the attendant premium in the right column, or in some cases, the discount in a line item, such as a security device.
The coverages are accompanied by the coverage limit. For your homeowner's policy for example, the dwelling limit will show what your house would cost to be replaced. Notice your liability limit. This coverage limit should never be lower than the value of your home.
Total Annual Premium. Down at the bottom of the page is the TOTAL PREMIUM for your Insurance Policy. Usually this will show as an annual number, although that may be different depending on your payment plan for the policy. You can also see different payment options for your premium; some insurance plans give you discounts depending on the frequency of payments.
These declaration pages will help when it's time to review with your independent agent. Know your coverage, know your renewal date so you can discuss with your agent if your coverage is maximized and your premiums are competitive.
Please read our other blogs related to annual insurance review suggestions.
You can reach us by calling 617-298-0655 or text us at 617-409-0329 for a free, no-obligation annual review. Click here to Visit our Contact Us page.
Read More