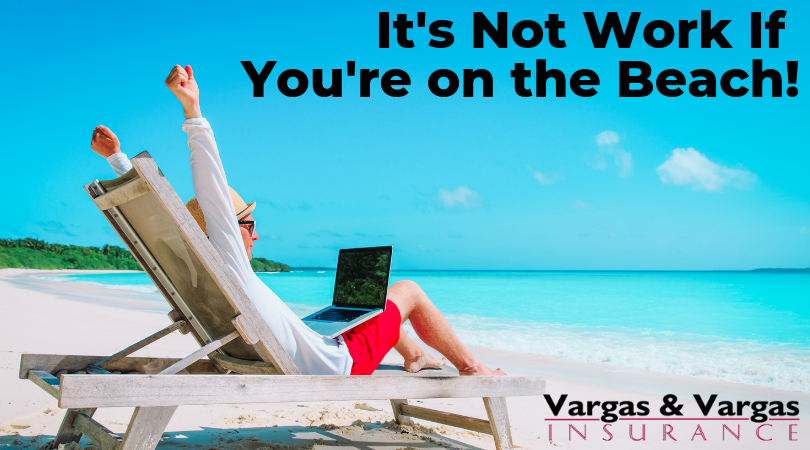 Get crazy at the beach this Summer.  I mean really, really crazy. 
How crazy am I suggesting? Hang on to your beach hat.
You won't believe it.
Think about how you'll be killing two birds with one stone if you consider reviewing your insurance policies with your Independent Insurance Agent while you sift your toes through the warm sand with a cold beverage in hand.
No, I'm not kidding!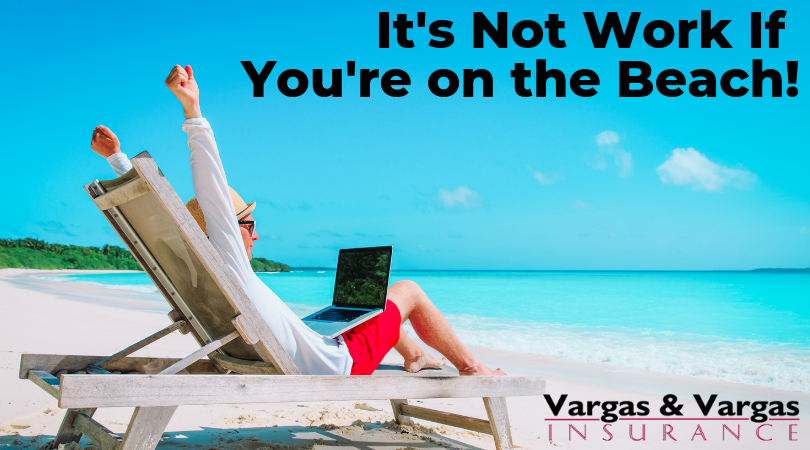 Your Agent has all your policies available to review with you. They are waiting to review with you. The majority of people do not take advantage of a FREE annual review with their agent.
You are ahead of the game especially if you consider blocking out 30 minutes to an hour while you lounge in your beach chair. You will hear the calming sound of lapping waves while your Agent discusses money-saving, better quality insurance coverages for you.
I warned you that you may think I'm crazy for suggesting this, but we think it's a sensible idea. The key point to understand is this is an all around relaxing moment: your afternoon on the beach and your conversation with your Independent Agent.
Reviewing your insurance policies to:
1. Maximize the quality of your coverage
2. Lower your overall premiums, and
3. Ensure adequate coverage for unexpected and planned changing life events shouldn't be stressful at all.
It is a calming, relaxing moment. Let your Agent do all the heavy lifting while you bask in the glory of your sun-filled beach day.
Be sure to schedule your appointment with your Agent in advance of your afternoon on the beach so they're prepared with all the information you'll need to save money and improve coverage. If you like, take a moment before you leave for your vacation to glance over your policies to prepare any questions you may have for your Agent about specific lines of coverage and/or premium costs.
Then setup your lounge chair, apply your sunscreen, crack open that cold beverage and make the call. You won't feel crazy when you're done and you know you've just spent a few relaxing minutes improving your insurance protections and saving money on your annual premiums.
When was the last time you reviewed your insurance? Now is the time! Even if you're leaving for vacation. Call now at 617-298-0655 or text us at 617-409-0329 for a free, no-obligation annual review. Click here to Visit our Contact Us page.
Read More