Near the end of 2019, the Accredited Gemologists Association (AGA) issued an alert to consumers and its industry. The AGA had learned fake gem lab reports are circulating that feature the unauthorized use of AGA's logo. AGA's notice is similar to an announcement the Asian Institute of Gemological Sciences issued in 2018, when that organization became aware of fraudulent lab reports bearing its logo. The following tips can help jewelry owners and consumers avoid fake gem lab reports.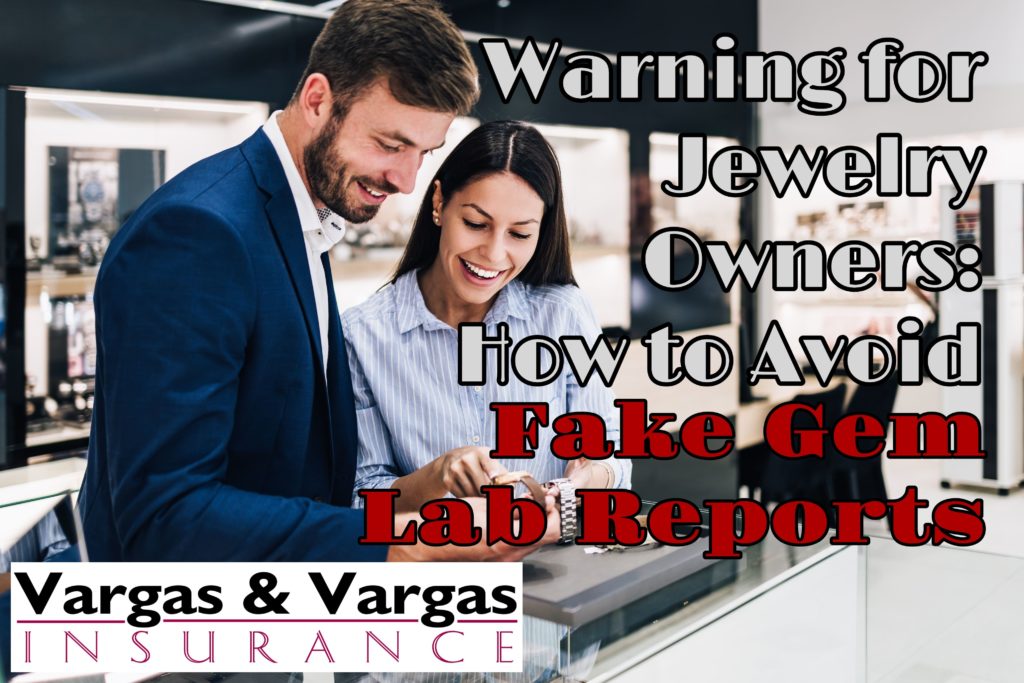 1. An "AGA Lab Report" Is Always a Fake
Any report supposedly issued by the Accredited Gemologists Association or bears AGA's logo is always a fraudulent report. The AGA is not a lab. The organization never issues gem lab reports.
2. Look Carefully at the Lab's Name
Frequently, fraudulent labs try to confuse the public by using a name that's very similar to the name of a respected laboratory. According to Jewelry Insurance Issues, a newsletter for the insurance industry, fake labs are using names such as GIE and GLA to mimic the name of the well-known and highly-respected GIA.
3. Research the Lab Report Number
Gem lab report numbers are checked easily online. Jewelry owners can enter the report number on the websites of trustworthy gem labs like the Gemological Institute of America (GIA), Gem Certification and Assurance Lab, and American Gem Society Lab. Researching the report number may reveal conclusions such as:
No such report number exists.
The number is associated with a report that describes a different gem.
Your report is authentic.
4. Learn Other Signs of a Fake Gem Lab Report
Reputable labs do not assign a value to the gem or carry a retailer's logo. If either appears on the gem report, the report has not been issued by a reliable, independent gem lab.
The Takeaway
A gem lab report from an unreliable or nonexistent gem lab is completely worthless. Jewelry owners need to seek the services of a qualified gemologist who also has insurance appraisal training. The AGA maintains an online directory of accredited gemologists that can be sorted by state.
Your jewelry needs to be appraised to be properly insured at the right value. When you purchase new jewelry or receive jewelry as a gift, you should always notify your local independent insurance agent.