Most renters insurance policies cover replacement items everywhere, not just at your home. This includes items stolen off your porch or in front of your door. It also covers your laptop if your friend douses it in a latte at the coffee bar. It will even cover luggage that you may have lost on vacation.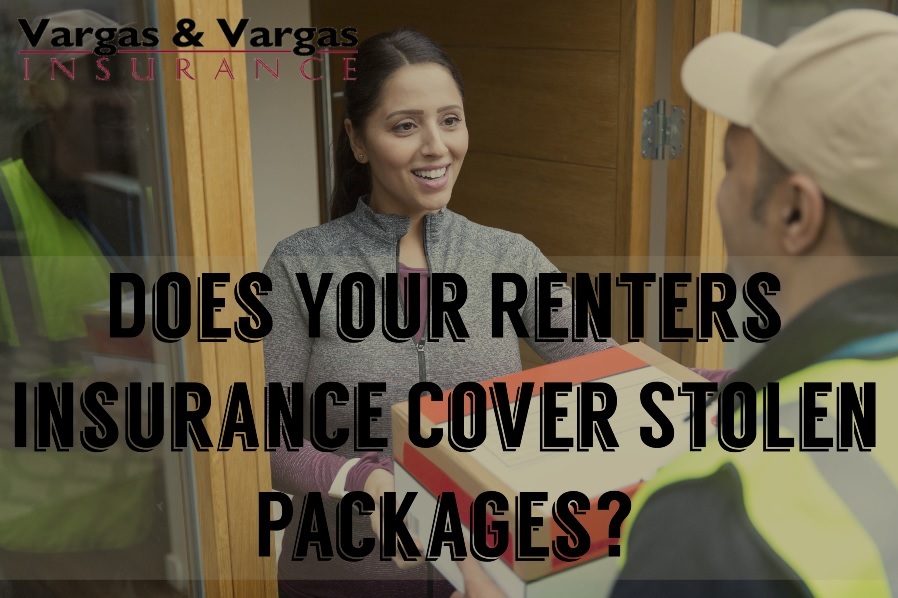 However, one thing to consider is the deductible. Some deductibles are either $500.00 or $1,000.00. Since a renter has to pay the deductible, is it even worth filing a claim? If it was a $1,200.00 laptop or television, then it's worth your time and the cost of the deductible. But if it was a $30.00 child's toy, it may not be worth your time.
What Steps Should You Take If Something Is Stolen from Your Porch?
Research shows that over 25 million people have packages stolen every year. The majority of carriers have a package tracking system, so you can determine if it was stolen or just delayed. Along with renters insurance, you can use company claims policies to protect both your large and small deliveries. Each carrier has different rules:
United States Postal Service
USPS makes you wait seven days to file a claim. They need to know the sender and recipient addresses, tracking number, package dimensions, and a description of the package's contents.
Always remember to insure the package. Without this step, the only thing you get back is the cost of the shipping.
FedEx
FedEx lets you or the seller file a claim. They typically cover up to the lesser of $100.00 of the total shipment value or the total amount that you insured it for. FedEx processes claims quickly, so you should receive a payment within a week of filing.
United Parcel Service (UPS)
UPS also has a claim process for lost packages. UPS has online procedures for both lost and damaged packages. You can begin the filing process if you don't have your package within 24 hours of the anticipated delivery time.
Amazon
Amazon's A to Z Guarantee for Buyers covers up to $2,500.00 of the purchase price. First, you must contact the seller for a refund. If they are unwilling to work with you, then you can file a claim. However, you must file the claim between 15 and 90 days from the purchase date. If the claim is accepted, you can get a full refund up to the 2,500.00 limit.
If you frequently have packages delivered to your apartment or rented home, or you're worried about your belongings, renters insurance can help. Contact our team at Vargas & Vargas Insurance to learn more about the benefits of a renters insurance policy from a local service provider.