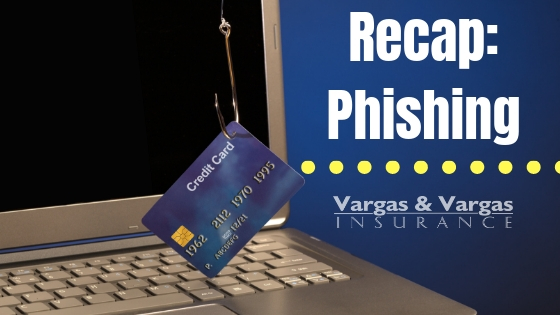 "At the end of the day, the goals are simple: safety and security."

– Jodi Rell
Do you ever worry about your electronic security? It seems like nowadays there are hackers around every digital corner, looking to take advantage of users everywhere. The key to avoiding being taken advantage of is to stay vigilant. Here are some tips from our recent blog about how you can avoid being the target of a phishing scam when you are online:
Have unique, secure passwords for each of your online accounts. A secure password should include a random assortment of letters, numbers, and special characters.
Use two-factor authentication in addition to a password whenever possible, especially on accounts for banking and other sensitive information.
Never click on a link or open an attachment when you don't know who sent you an email. Check URLs to make sure that they are legitimate and not misspelled or using special characters.
When browsing the web, be aware if a website is secure and encrypted by checking to see if the URL starts with "https."
If you're looking for more than just digital protection, call Vargas and Vargas Insurance Agency for all your Massachusetts insurance needs. We offer many types of insurance policies that will provide you and your loved ones with financial protection for your home, car, business, and much more. One quick and easy call to 617-298-0655 will get you on the road to great insurance protection.