Fire hazards are everywhere. Yet, we often ignore the danger, or, worse, we're completely unaware of the lurking, imminent threat of fire breaking out. Fire is a devastating event, inflicting tremendous damage, sever injury and death! Fire can wreak havoc in a fierce, fast, moment.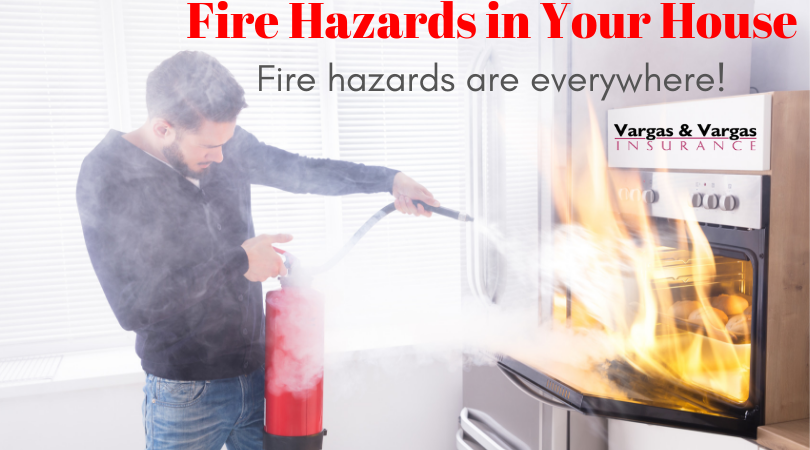 Smoke detectors are your primary line of defense to protect your life when a fire breaks out.
But you should take the time to carefully inspect your home for hazards that could easily become a threatening event.
Extension Cords
Overloaded electrical extension cords cause fire by overheating and exploding in flame. Additionally, they are often near to furniture or draperies that burn rapidly.
Take time to unburden your electrical outlets from overloaded extension cords. If you absolutely must increase utilization of a particular outlet in your house, consider hiring an electrician to upgrade the wiring and quality of that outlet. Install of an outlet with a "Ground Fault Interrupt" (GFI) breaker that shuts the outlet off in the event of overloading.
Consider purchasing a high-quality surge protection power strip with built-in circuit breaker.
Coffee Machines
Does your coffee maker have an "Auto-Off" feature? We forget to turn off coffee machines; they continue warming the near-empty carafe, ultimately burning off any remaining liquid, thus creating a fire hazard while you're away from home.
Circuit Breaker Panel Upgrade
When is the last time you asked a Licensed Electrician to inspect the circuit breaker panel in your house to determine its viability for your current needs? A simple inspection and potential upgrade of worn or insufficient breakers can go a long way to presenting a first line of defense against fire hazards.
Lightning
Do you have a lightning rod installed on your home? The lightning rod is a simple metal bar that captures a lightning strike and sends the resulting electrical burst harmlessly away from your roof.
Inspect all electrical outlets
Be sure there's no furniture, clothing, newspapers or other flammable objects too close to, or obstructing the electrical outlets around your home. A flimsy fabric accidentally falling on the electrical cord to a lamp can potentially overheat and create an immediate fire situation.
You can find more excellent advice on inspecting and protecting your home at the National Safety Council website.
Call us so we can help you with other claim prevention tips. You can reach us by calling 617-298-0655 or text us at 617-409-0329 for a free, no-obligation annual review.
Click here to Visit our Contact Us page.