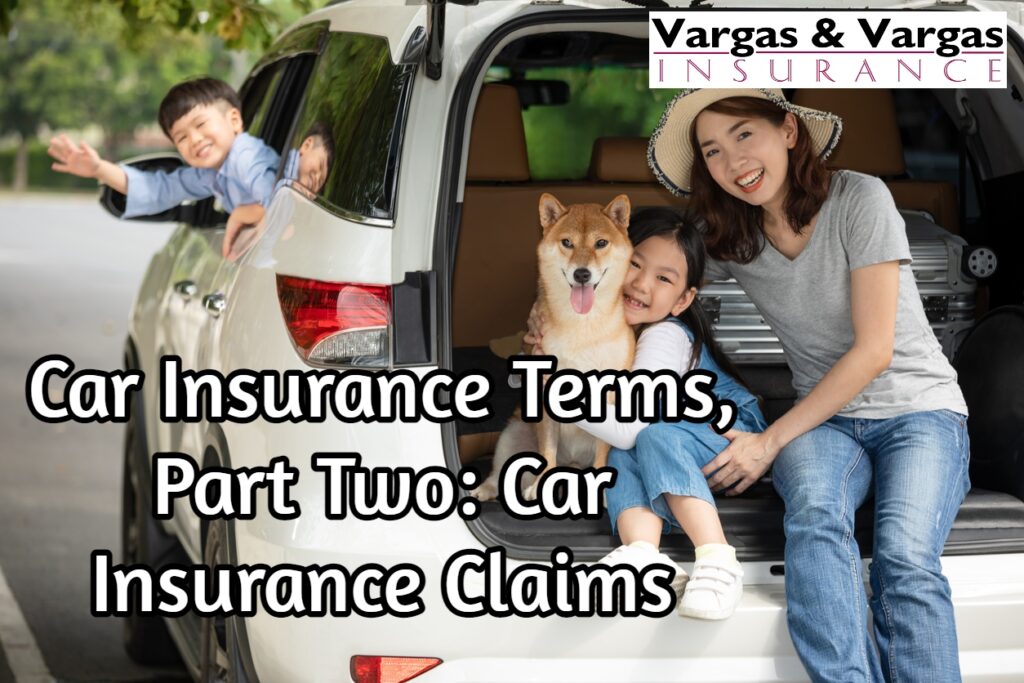 Understanding the basic language of your auto insurance policy is important. However, knowing your coverages and car insurance claims terminology is what really matters when your insurance suddenly becomes more than just another monthly bill. Learn more about these important terms:
Liability
Liability coverage has three distinct coverages under one heading. All of them protect the claimant in an accident. The first is the bodily injury liability per person. The amount of coverage shown is the maximum pay-out amount for injuries to any one claimant in an accident.
Next is the bodily injury liability per accident. This amount is the maximum pay-out amount for bodily injury per accident, regardless of how many people receive injuries.
Lastly, property damage liability is the maximum amount that will be paid out for damage to property (autos, buildings, etc.) per accident, regardless of how many vehicles you are held responsible for.
There is a maximum pay-out under your auto insurance. But you are still legally responsible for any remaining damages. That's why it's vitally important to discuss your coverage choices with your insurance agent. Maintaining state-required minimums does not release you from full responsibility to the claimant.
Medical Payments
After car insurance claims, your policy may provide coverage for medical expenses to you and/or your passengers up to the limit listed.
Personal Injury Protection (PIP)
PIP coverage provides a little more extensive coverage when you receive injuries in an auto accident. This includes elements such as lost wages and other damages, regardless of who is at fault in the accident.
Comprehensive
Sometimes referred to as "other than collision," this is for covered damage to your vehicle that is not the result of a collision. Some examples include fire, theft, vandalism, glass breakage, and animals. Coverage is subject to your deductible.
Collision
When your vehicle collides with another object, whether it's a vehicle, building, pothole, or something else, the damage falls under your collision coverage. It is also subject to your deductible. Comprehensive and collision coverages are required when your vehicle has a lien or leaseholder. It protects their interest in the vehicle until it is paid off.
Uninsured Motorist Coverage
Uninsured motorist coverage protects you when your vehicle is struck by a vehicle that does not have enough coverage, has no coverage at all, or commits a hit-and-run. It may include coverage for bodily injury, property damage, or both. The coverage amount limits the amount paid.
Additional Coverage Options
Insurers offer a variety of additional coverages for your convenience, including emergency road service and car rental reimbursement.
Claim
A claim is when an insured or claimant believes an insurance company should reimburse him or her for damages resulting from an event.
Claimant
An individual who makes car insurance claims against another party (or their insurance company) is a claimant.
At-Fault/No-Fault
Some states require that fault be assigned in an accident and that the responsible individual be held accountable for the entirety of the accident's damages. But other states are no-fault. That means each vehicle owner's insurance takes care of damages for their insured, regardless of fault. Massachusetts is a no-fault state.
Subrogation
Even in an at-fault state, it is common for the insurance of the not-at-fault party to pay for damages upfront. Then repairs can happen quickly. The insurance company will then subrogate, or pursue, the responsible party or their insurance for reimbursement of paid-out expenses.
See the first part of our series on car insurance terms for more helpful auto insurance explanations.
Vargas & Vargas Insurance understands that insurance terminology can be confusing. That's why, as a premier local independent insurance agency, we strive to build the relationships necessary to customize your insurance coverage to your needs at the right price. Contact us today.