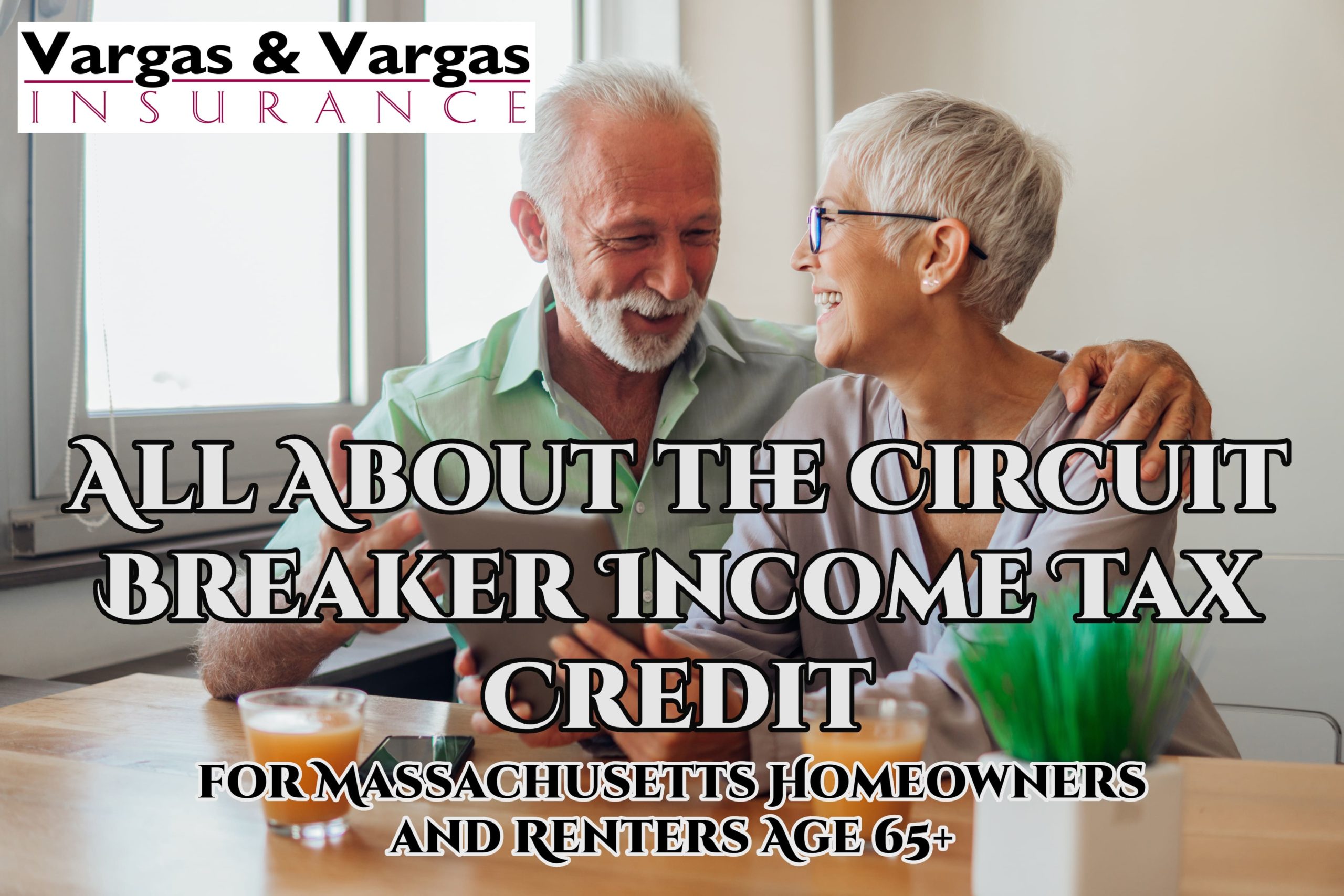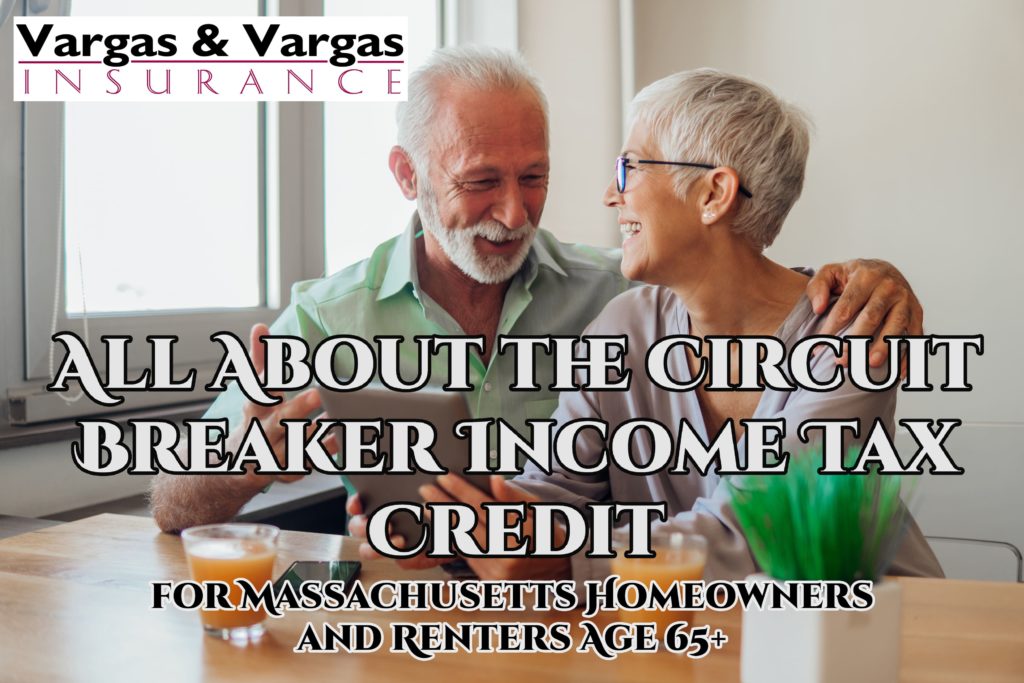 It's tax time! At Vargas & Vargas, we're Massachusetts licensed insurance agents and tax professionals, and we're ready to help. We want our customers to be aware of the Massachusetts "Circuit Breaker" tax credit for folks who are age 65 and up. We know that every cent counts at income tax time. This income tax credit can be valuable for seniors, whether they own a home or rent.
Seniors Might Get a Cash Refund From Massachusetts — Even If You Don't Pay State Taxes 
According to this Massachusetts Association of Councils on the Aging (MCOA) fact sheet, the "'Circuit Breaker" tax credit program is a program for individuals aged 65 and older, whose property taxes and half of the water and sewer bills are more than 10% of their annual gross income. Renters can qualify for the credit, too, if your rent is more than 25% of your income and you meet a few other criteria.
Seniors can get this refundable income tax credit even if they owe no income taxes!
A Few Basic Criteria
This tax credit is based on property taxes you've paid (or that your landlord paid) in 2019, plus your sewer and water bills. Keep these requirements in mind:
You must be 65 or older this year to qualify.
Your primary residence, whether you own or rent, must be here in Massachusetts.
Your earnings must be less than $60,000 for a single individual, $75,000 for a head of household, or $90,000 for married couples who file jointly.
For instance, let's assume you're single and earned $40,000 in 2019. You paid $3,000 in property taxes and $4,000 in water and sewer bills. Since your total eligible payments of $5,000 are greater than 10% of your earnings, you'll qualify for the tax credit!
How Much Is the "Circuit Breaker" Tax Credit Worth?
According to the official Massachusetts state website, the maximum credit value is $1,130. Talk to a tax advisor about the exact credit amount for your unique situation.
Vargas & Vargas is a local, family-owned insurance agency. We provide competitive insurance products and tax services across Massachusetts. Reach out to us today if you'd like to learn more about our tax services or if you need a quote for homeowners or renters insurance.
Read More