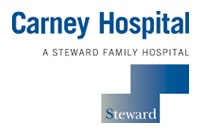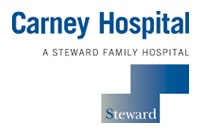 Here in Dorchester, we are so lucky to have such a great neighborhood. Anything that you could want or need is just a short distance away, including one of the best hospitals in the area. Our friends at Carney Hospital on Dorchester Avenue represent some of the highest quality health care professionals in the country, and we are so glad to work with them. In fact, the folks at Carney Hospital were generous enough to be sponsors of the 2014 Boston's Best Neighbor contest.
Opened in 1863, some of the first patients at Carney Hospital were Civil War soldiers. They continued their pursuit of excellence when they performed the first abdominal surgery in Boston, and opened Boston's first skin clinic. In 1974, Carney Hospital introduced Massachusetts' first helistop, and the accolades continue to flow in. For a complete history of all of the ways they have advanced the study of medicine and the care of patients, just go to their About Us page.
If you need medical attention for any reason, we encourage you to consider Carney Hospital for your treatment. Here are examples of just some of the services offered at Carney Hospital, along with a short description of what you can expect from each:
Center for Cancer Care – Surgical services, outpatient chemotherapy, oncology and hematology services, health screenings and assessment of hereditary cancer syndromes, clinical research trials, and survivorship programs.
Center for Cardiac and Vascular Care – Prevention and diagnosis of cardiovascular diseases, including hypertensive heart disease, heart failure, atrial and ventricular arrhythmia, valvular heart disease, and more. Carney Hospital was also recognized with the American Heart Association Gold Award for Stroke Care.
Diagnostic Imaging – Carney Hospital offers state-of-the-art imaging technology, including 24/7 diagnostic services. They also offer MRI services and mobile PET-CT scanning and a staff of board-certified radiologists.
Emergency Medicine – If you have a medical emergency, Carney Hospital will be there to take care of you. They have board-certified physicians available 24 hours a day, and you can always find the current ER wait time on their website's home page. In addition, they offer non-emergency services from 10 am until 8 pm seven days a week.
Geriatrics – If there is an elderly person in your life, get them the care they deserve at Carney Hospital. They aim to maximize patient independence while trying to understand the disease and disability that so often comes with old age.
Maternity Services – At Carney Hospital, you will find women's health care providers with a broad spectrum of specializations, including obstetrics, gynecology, infertility, menopause, laser surgery, and more.
Orthopedics – The orthopedic department cares for those people who have been previously  seen in the emergency room, and offers treatment for trauma, fractured and broken bones, ligaments and cartilage injuries, and much more.
Women's Health – Carney Hospital has a special center specifically attuned to the needs of their female patients. It offers tailored treatments such as annual checkups, mammograms, other screenings. The women of your life will be in good hands with their staff.
Carney Hospital is located at 2100 Dorchester Avenue. Their general phone number is 617-296-4000, and you can find the telephone number or extension number for each of their departments on their Contact Us page.
Read More