Renter's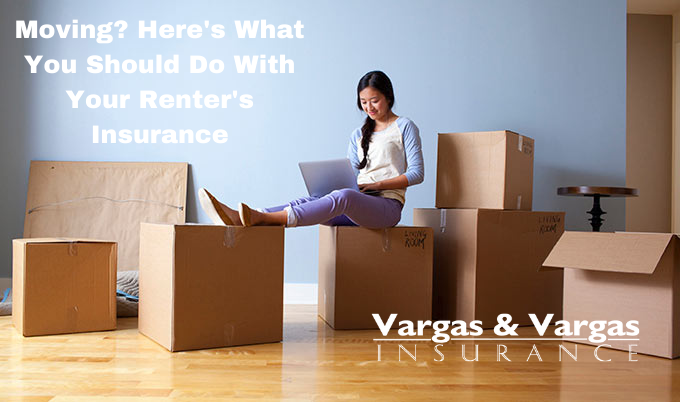 insurance is an affordable and simple way to protect your personal property while you are renting. Most plans cost well under $20/month for thousands of dollars in coverage.
So, why would you let this coverage lapse when you are planning a move? Don't do it! There is a much better way to handle your current renter's insurance policy. Let Vargas & Vargas Insurance handle your renter's insurance policy, and we'll make it easy to switch your address from one location to the other, in Dorchester, MA.
Reevaluate Your Coverage
Most landlords will require their tenants to keep a renter's insurance policy that covers $100k in property damage. Some of these policies include your personal property, some do not. Check your policy notice for more information. If your policy does not cover your personal property and you have decided you want that coverage, it is easy to reevaluate your needs and weigh them against affordability and practicality.
You can receive assistance with choosing a new, or expanded, renter's insurance policy by giving the team at Vargas & Vargas Insurance a call. We are a trusted insurance broker in Dorchester, MA, and have been pouring our insurance solutions into clients for many years.
Switch Your Coverage from One Address to Another
If you are satisfied with your current coverage and insurance policy, an easy step as part of the moving process is to just switch addresses! It's as simple as giving your friendly agent at Vargas & Vargas Insurance a call.
In order to allow time for the address change to go through, it is ideal to speak with your agent several weeks in advance of the move. Be prepared to give a new address and a start date for coverage on your new home. From there, you can receive a confirmation of your renter's insurance policy to present to your new landlord!