As a Boston insurance agency, it is the job of Vargas and Vargas Insurance to make sure that you are financially protected against loss. We couldn't do that without the insurance adjusters that we work with. When you need to make a claim on your Vargas and Vargas Insurance policy, one of the Public Insurance Adjusters at Swerling Milton Winnick can guide you through the claims process and get you the maximum possible settlement from the insurance provider.
In addition to being a sponsor of this year's Boston's Best Neighbor contest, they are also affiliated with several other organizations, including the National Association of Public Insurance Adjusters (NAPIA), the Massachusetts Association of Public Insurance Adjusters (MAPIA), the Institute of Real Estate Management (IREM), and the Massachusetts Society of Certified Public Accountants (MSCPA), just to name a few.
Swerling Milton Winnick have been in the business of insurance adjustment for over 100 years, so you can feel confident that their staff has ample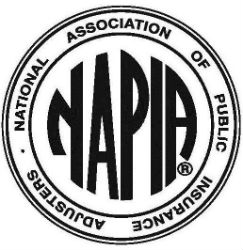 experience in providing responsive and satisfactory results when performing an insurance adjustment. Their staff will take all necessary steps when performing an adjustment, including:
Gathering and analyzing loss data
Correlating the data with the terms of your insurance policies
Formulating an intelligent claim
Carrying the claim to its successful conclusion
They will perform these steps no matter what type of claim you are making. Although by no means an exhaustive list, here are some examples of the types of claims that they can help you with:
Property damage
Repair or replacement costs
Loss from business interruption
Impact of building codes
Coinsurance and agreed amount clauses
Extra expense endorsements
And more
In addition, the professionally licensed loss adjustment experts at Swerling Milton Winnick have clients in several different industries, including Real Estate, Accountants, Hotels, Lawyers, Banks, Agents, Restaurants, and Health Clubs, just to name a few. They are able to do insurance adjustments for several different types of insurance claims, including:
Real Estate
Commercial
Institutional and Non-Profit
Industrial
Professional
Residential
Condominiums
So if you need to submit an insurance claim for your insurance policies, and you need an adjustment in order to receive the maximum possible payout from your Massachusetts insurance policy, make sure that you contact Swerling Milton Winnick Public Insurance Adjusters.
To schedule a consultation with a New England insurance adjuster, just call Diane Swerling (781) 416-1000 #125. You can find their office at 36 Washington Street, Suite 310, in Wellesley Hills. You can also contact them by email. Just send your question or request to Diane Swerling at diane@swerling.com.
Read More