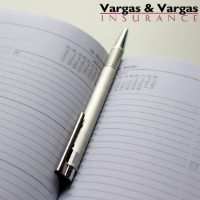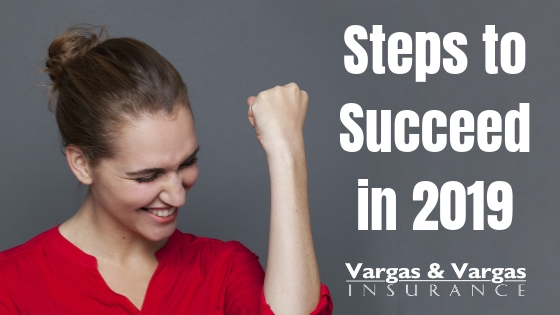 The start of a new year is a great time to evaluate your life. Looking at where you are and determining where you want to be in the future (both personally and professionally) is the first step in setting and achieving your goals!
Choosing a Goal
Do you have something in mind that you want to achieve this year? There are several common personal goals that people set, including eating healthier, exercising more, spending less (or saving more) money, learning a new skill, etc. In addition, some people like to set professional goals, like focusing more on networking, reading more business books, getting a certification, or getting a raise or promotion.
Which of these resonate with you? Don't overstretch yourself by choosing too many goals, pick the one or two that you want to focus on this year, and save the rest for another time. If you need help choosing a goal for the year, talk to a close friend or mentor about what they think you can do to be a better person (only if you have thick enough skin to handle some criticism, though!)
Defining Success
Choosing a goal for the year is a great first step, but you need to make sure that your resolution is well-defined so that you have a clear finish line to work toward. Take a few minutes and make your resolutions into a SMART goal. Remember, the acronym "SMART" says that your goals should be Specific, Measurable, Actionable, Realistic, and Time-bound. So, instead of "lose weight" try "lose __ pounds by December 31 by exercising twice a week and eating less calories."
Making a Timeline
Once you have a well-defined goal, you should make a timeline of the steps needed to reach your goal. You have a whole year, so spread out the tasks and give yourself plenty of wiggle room. Monthly mini goals would be a good place to start so that you can measure your progress and make sure that you stay on track.
Holding Yourself Accountable
Accountability is an important trait to have if you're going to achieve the goals that you set. It is so easy to make excuses, but you're not going to! Instead, use some of these tricks from the Inc.com list of 8 Habits of Highly Accountable People:
Take responsibility for your tasks.
Don't make excuses or blame others if things aren't going according to plan.
Be on time with your mini-goals.
Control your own fate with proper planning.
Own your feelings and don't let a bad day (or week or month) derail you.
Manage expectations and adjust goals and timelines as needed.
Collaborate with others and make the most of all your available resources.
Don't expect praise – satisfaction should come with a job well done.
Which of these habits will you employ to help you with your 2019 New Year's resolution? We especially like the tip to collaborate with others. Here at Vargas and Vargas Insurance Agency, we have lots of community referral partners that help us achieve our goals.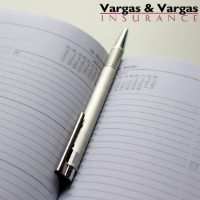 In addition, having a friend or loved one that knows about your goal and that has been asked to periodically follow up on your process is a proven accountability technique that helps many people achieve their goals year-round. There are even accountability and goal tracking apps for iPhones and Android phones that will help to keep you honest about whether you are on track and can even add in a financial component to motivate you – automatically transferring money to a person or charity when you don't meet your goals.

Celebrating Wins

The saying may state that "A job well done is its own reward," but sometimes you need a little extra motivation to complete your goals or achieve your resolutions. Everyone has their own unique set of rewards that will motivate them, the trick is to decide ahead of time what you will do for yourself and at what point. If you know that you are close to hitting one of your small milestones, you may push yourself in order to earn your reward.

Ask yourself: What would motivate me to work harder toward achieving my goals? Maybe it's buying something for yourself, some 'me-time' or time with the family, or a food treat. Find what motivates you and use it to your advantage.

So, are you ready to make 2019 your best year yet?

Can Vargas and Vargas Insurance Agency help you reach your goals in 2019? Whether you need a referral to a local professional or you want help making sure that you are financially sound in the year to come, all you need to do is call our agency at 617-298-0655 for assistance with your insurance policies. We are always excited to be able to help our neighbors!
Read More