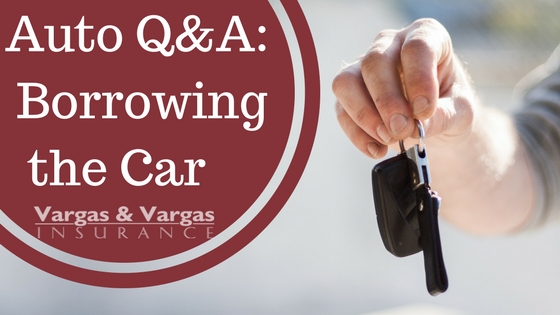 As a knowledgeable Boston insurance agency, Vargas and Vargas Insurance gets questions from clients all the time, and we are happy to help! One such client sent a message on Facebook recently, and her question was an interesting one:
The Scenario
The woman's sister-in-law has no auto or renter's insurance of her own and lives in Massachusetts. She wants to borrow a car from her Father-in-law that lives in NY for a month or so. The woman wanted to know how her sister-in-law should handle coverage for the car, and if her father-in-law's auto insurance would cover this unusual situation.
The Solution
The woman should tell her Father-in-law to call his auto insurance agent. He should proceed to list the sister-in-law as the principal operator on the vehicle (on his current NY auto policy) and further update the policy with her Massachusetts driver's license number and MA garaging address for the vehicle. That way she will be covered under the NY policy while driving in Massachusetts. As always, make sure to keep a current Proof of Insurance in the vehicle at all times.
Do you have an insurance question? Just ask the expert Massachusetts insurance agents at Vargas and Vargas Insurance Agency! We love to answer our clients' questions, and we are only a phone call away. One quick call to 617-298-0655 and we can help you with all of your insurance needs, whether you need a question answered or want an insurance quote or review.