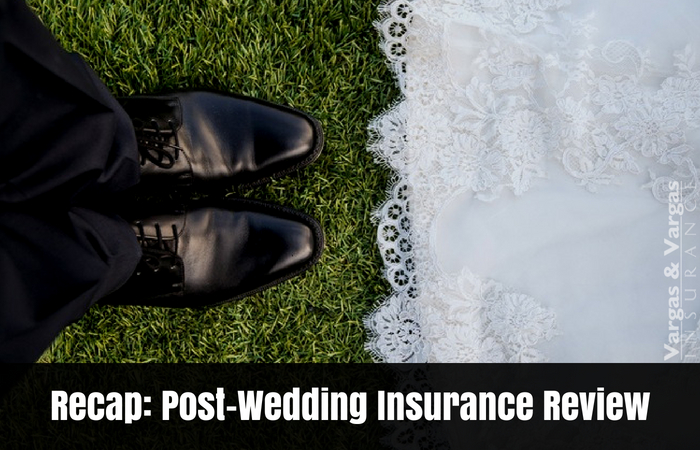 "Love doesn't make the world go round. Love is what makes the ride worthwhile." -Franklin P. Jones
Summer is a popular time for weddings here in New England. If you are getting married this summer, make sure to follow these simple tips to update and combine your insurance policies with your new spouse:
Combine your renter's insurance or home insurance policies to cover your singular residence. Remember to update your home inventory to include your wedding rings and gifts that you received!
Bundling your home or renter's insurance with your car insurance (for one or multiple vehicles) will probably save you money on your insurance premiums.
Now that you're married, you should consider getting a life insurance policy, or change your existing policy to have your new spouse as the beneficiary.
More responsibility can mean more potential risks. Consider guarding yourself and your new family with an umbrella insurance policy – you can get a lot of additional coverage for pennies on the dollar.
For more tips on how to update your insurance policies after marriage, talk to your Boston insurance agent!
And if you're not tying the know anytime soon, pass our blog post along to a bride-to-be or groom-to-be that you know! Anyone who needs a Massachusetts insurance review can call Vargas and Vargas Insurance Agency at 617-298-0655 for a free consultation with a local insurance expert.