If you're updating your home, you may have to make updates to your home insurance policy, as well. When you increase the value of your home, such as by adding square footage or doing a major bathroom renovation, you need to make sure you don't end up underinsured. Your current policy was designed to cover the cost of rebuilding, and it needs to reflect your home's current value accurately.
Also, some home improvement projects can actually lower your premiums if they make you less likely to file a claim. By not upgrading your policy, you could miss out on these substantial savings.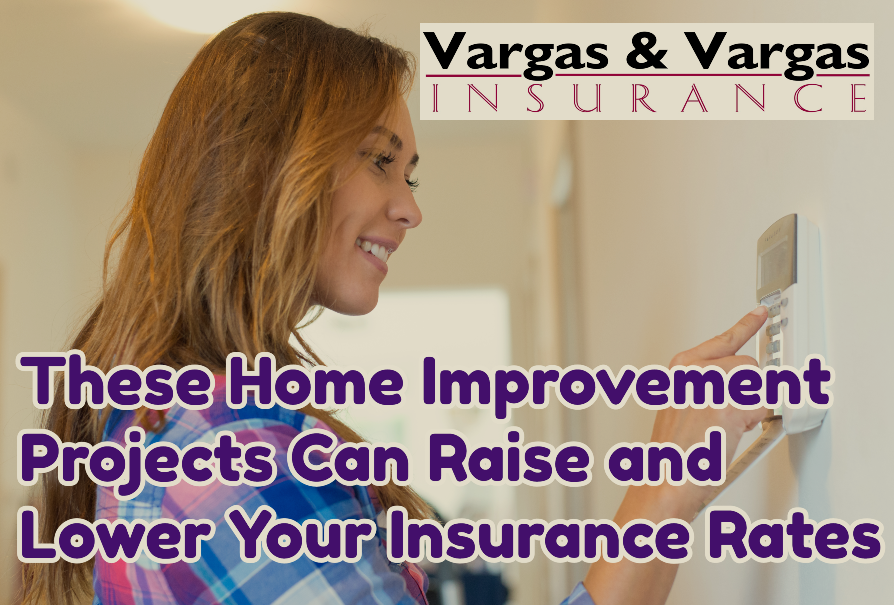 Take a look at some home upgrades that will require modifying your insurance policy.
Home Improvement Projects That Increase the Value of Your Home
If you purchased your policy when you had laminate countertops and decided to upgrade to marble and high-end appliances, you added tens of thousands of dollars to your home's value. But, if you don't inform your insurance company, you're left in a very vulnerable position if the worst happens and you need to file a claim. Purchasing more coverage protects the value of your home and ensures you get an adequate payout to replace any covered damage. The same is true for adding livable square footage by renovating a basement or building an addition.
If you add a pool, updating your insurance becomes crucial: swimming pools are a potential hazard. To have peace of mind, consider adding liability insurance included in your policy.
Upgrades That Can Lower Your Premiums
Your home insurance policy isn't just calculated based on your home's value. It also considers how likely you are to file a claim. Getting a new roof can help you qualify for a lower rate, especially if you have an older home. Roof damage from rain and snow is one of the biggest reasons that homeowners file a claim, and your roof is now better able to withstand extreme weather.
Upgrades to your security, such as a burglar alarm, are another potential investment that can lower your rate. Modernizing older heating, plumbing, or electrical systems can result in a discount if there's less risk of fire or water damage.  
At Vargas & Vargas Insurance, we'll be glad to give you detailed guidance about the right policy for your current home's value.