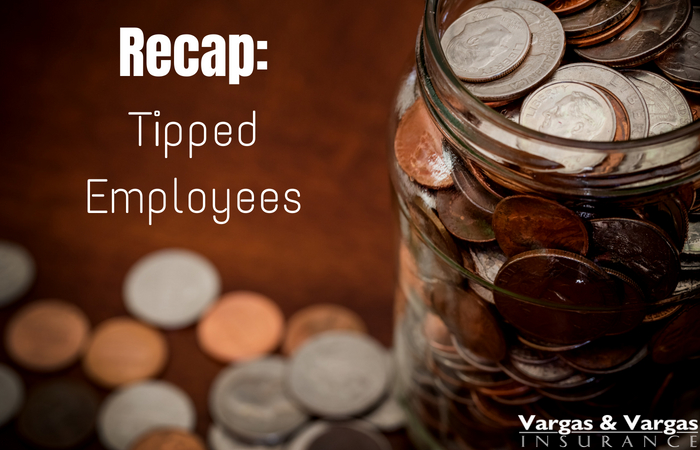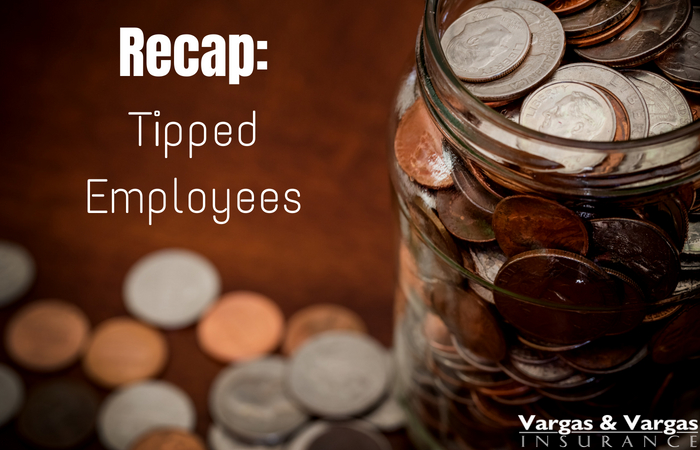 "If you fear change, leave it in the tip jar." – Unknown
Does your business have employees that receive tips? Tips can cause confusion for employers when running a business. Read our full article from last week, where we covered many of the frequently asked questions about running a business where employees receive tips, including:
What conditions must be met in order for money given to be considered a 'tip'
How much an employee must receive in order to be considered a 'tipped employee'
The ways you can collect and report tips
Details on the way that tips work when issued from a customer's credit card
How tips will affect your taxes
This information will be useful for any new small business owner looking for information about how to deal with tipped employees, and for more established business owners it never hurts to brush up on these types of issues. And business owners new and old can always count on Vargas and Vargas Insurance Agency for their Massachusetts small business insurance. For a free business insurance quote, call 617-298-0655. One of our agents can create a policy that is tailored to the needs of your business, so don't delay – call now to see if we can improve your coverage or lower your premiums!
Read More