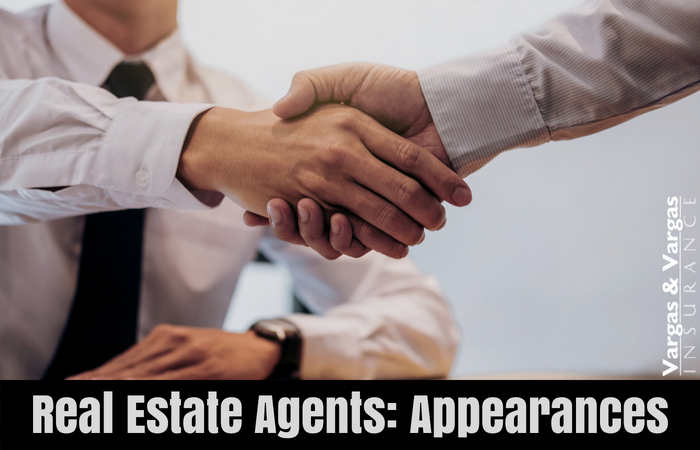 As you have heard "There's no second chance at a first impression." But did you know that a large percent of home buyers and home sellers choose their real estate agent based on first impressions and gut feelings? If this is the case, then a savvy Realtor knows that making a good first impression on potential clients is one of their keys to success! Here are a few tips for how to make sure that your potential clients are impressed with you and your business from the very beginning:
First Point of Contact
How do your clients find you? You need to make sure that all of the first points of contact are going to put you and your business in the best possible light. This means making sure that all of your advertisements are of good quality, and that your website is attractive and easy to navigate. It also means making sure that a friendly voice always answers your office phone.
In addition, one of the best forms of marketing for real estate agents is word-of-mouth. This means that it's your job to make sure that your past clients have only good things to say about you and your services. If someone hears from a friend or relative that they know of a great Boston Realtor, you're already off to a great start!
Location, Location, Location
After a potential client finds you and schedules a meeting, the next first impression you control is when they step into your office. Make sure that your reception area is neat and welcoming, with comfortable furniture and inviting décor.
Also ensure that the conference room or office where you chat is going to make a good impression on your client. Remember – it only takes one slip-up for someone to get a 'bad feeling' and move on to someone else!
Dress for Success
When it comes to making a good first impression, dressing for success is the first thing on most people's minds. It's important to note, however, that dressing the part doesn't necessarily mean dressing to the nines. You want to look neat and presentable, but you don't want to be too over-the-top dressy and make clients uncomfortable. The trick is finding a wardrobe that makes you look professional but still casual and comfortable. And, as any seasoned real estate agent will tell you, find a pair (or several) of good shoes! There isn't much worse than being stuck with bad shoes during a day of showings and open houses.
Be Welcoming
As a real estate agent, you know that clients are looking for someone that they like and trust to help them buy or sell their home. This means that when you meet a new client, you need to put on your most friendly face and be a good host. If the client comes to your office, offer them a refreshment and ask them if they were able to find your office without any trouble. If you visit them for your first meeting, offer to take off your shoes when you enter their home, and tell them that the neighborhood is lovely.
Wheels in Motion
Nothing makes an impression on a client quite like the car you drive. It's something that both buyers and sellers will notice, so you want to make sure that you invest in a reliable car that will make heads turn. Choose something roomy for any time that you are driving around buyers, and make sure to invest in some of the trim upgrades. Bonus points will be handed out if you can get a car with heated seats and a refreshment cooler!
If you need help with a top of the line Massachusetts auto insurance policy for your mobile office, have a chat with the agents here at Vargas and Vargas Insurance Agency. We can create a policy that's sure to impress!
Continuing the Practice
Once you resolve to start making sure that you make a good first impression on your clients, you need to treat it like you would a New Year's Resolution. Making the decision to focus on impressing with your appearance is a great start, following through shows your commitment to your profession, but the real magic happens when it becomes a habit. When you are making good impressions on those around you without even having to work on it, you will be well on the way to success as a Boston real estate agent.
At Vargas and Vargas Insurance Agency, we are always looking to make a good impression on new clients, and this will always be the case with the people that you refer to us! We promise to give your clients a great home insurance experience, and to keep you in the loop at every step of the process. To talk more about why our agency should be your go-to home insurance referral, call us at 617-298-0655, and let us know if we make a good first impression!