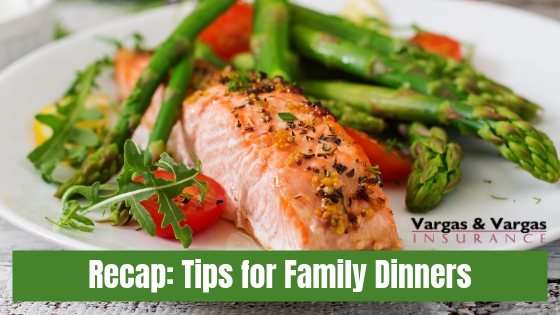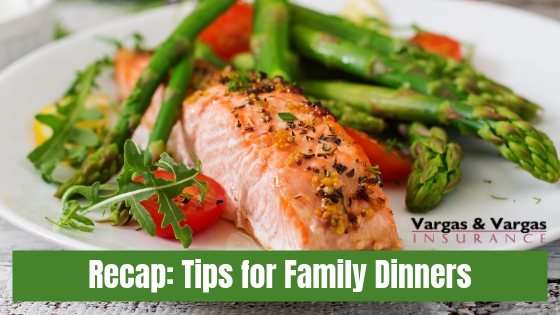 "The most essential part of my day is a proper dinner."

– Rachael Ray
How often does your family enjoy eating dinner together around the table? If your resolution this year involved eating better or having more quality time with your loved ones, dinner is the perfect place to start? What more could you be doing to make the evening meal fun and nutritious? Here are some tips from last week's full blog post – pick one (or try them all!) at your next meal.
Focus on serving healthy meals. Healthy meals don't have to be complicated or hard to prepare. They don't always need specialty kitchen tools. They can be enjoyed by people with simple and refined palates.
Plan dinner so that your family can eat together and connect. Ask everyone about their day, encouraging communication. Alternatively, you can occasionally use dinner time to learn something new by reading an article or listening to a podcast.
The important part about family dinner is establishing a routine. It may not be possible to have every member of the family sit down to a healthy dinner every day of the week, but find a schedule that works for you and stick to is as best you can.
Want to continue to make sure that your family is healthy and protected? Talk to your Vargas and Vargas Insurance agent about your insurance portfolio. Review your family's health insurance and ask if your life insurance policy has enough coverage for your loved ones in case of unfortunate circumstances. A complete insurance review is free, and it's only a call away, so pick up your phone and dial Vargas and Vargas Insurance at 617-298-0655 now to start the process.
Read More