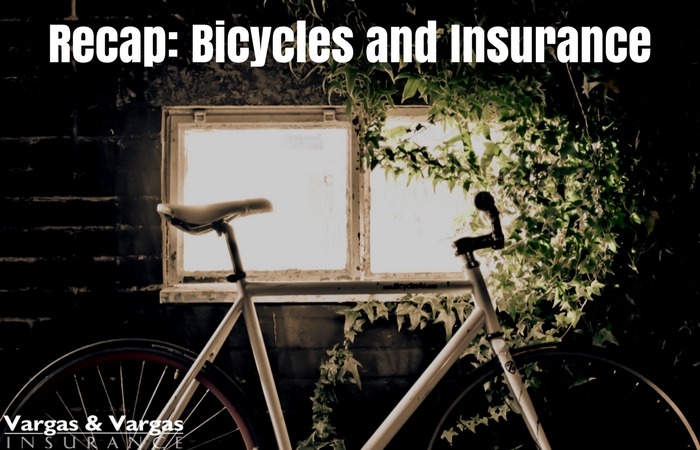 Did you see our post from last week about how bicycles are an increasingly popular form of transportation here in Massachusetts? As Spring arrives and you brush the snow off of your bike, make sure to consider these tips from your favorite local insurance agency:
Ensure that you are visible when you ride, especially at night.
Be aware of your surroundings, don't wear headphones while cycling.
Know the rules of the road before you take your bike out for a spin.
Secure your bike when you're not riding it – always have it locked in a garage or with a U-lock.
Avoid being targeted by thieves; vary the location where you lock up your bike.
List your bike and its accessories on your home inventory for insurance purposes.
Sign up for the National Bike Registry.
Not sure if biking is right for you? Boston has a bike rental program called Hubway where you can rent a bike for a day or get an annual pass for unlimited rentals.
If you have any questions or concerns about insuring your bicycle or its accessories, just talk to a Massachusetts insurance expert at Vargas and Vargas Insurance Agency. We are available from Monday-Friday 8:30am – 5:30pm by phone at 617-298-0655 or come visit us in person at our office in Dorchester or Stoughton.