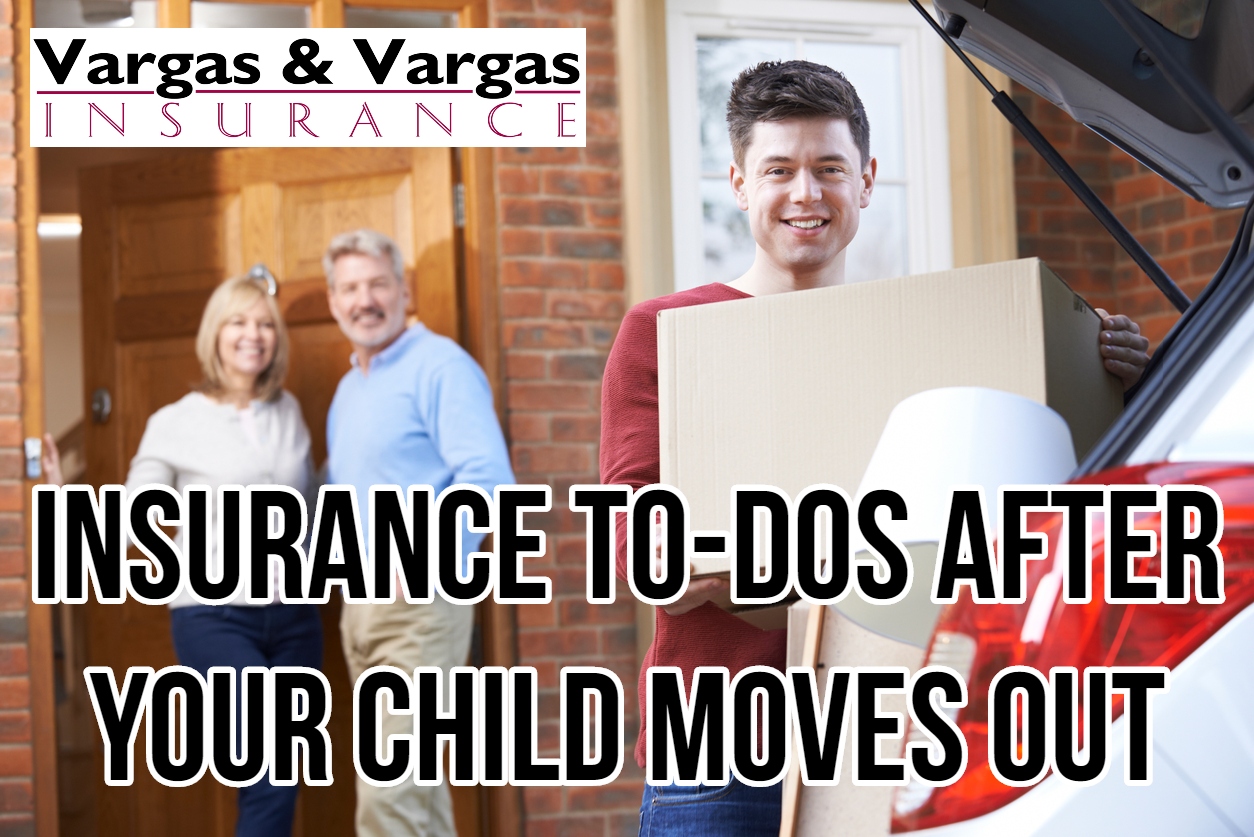 So your child is moving out. They are either going to college and getting an off-campus apartment, going out on their own for a job, or starting some other adventure. This brings with it a whole string of emotions from happy to sad and anxious to ecstatic. After the tears, it's time to think about some next steps for when you are starting to downsize your life.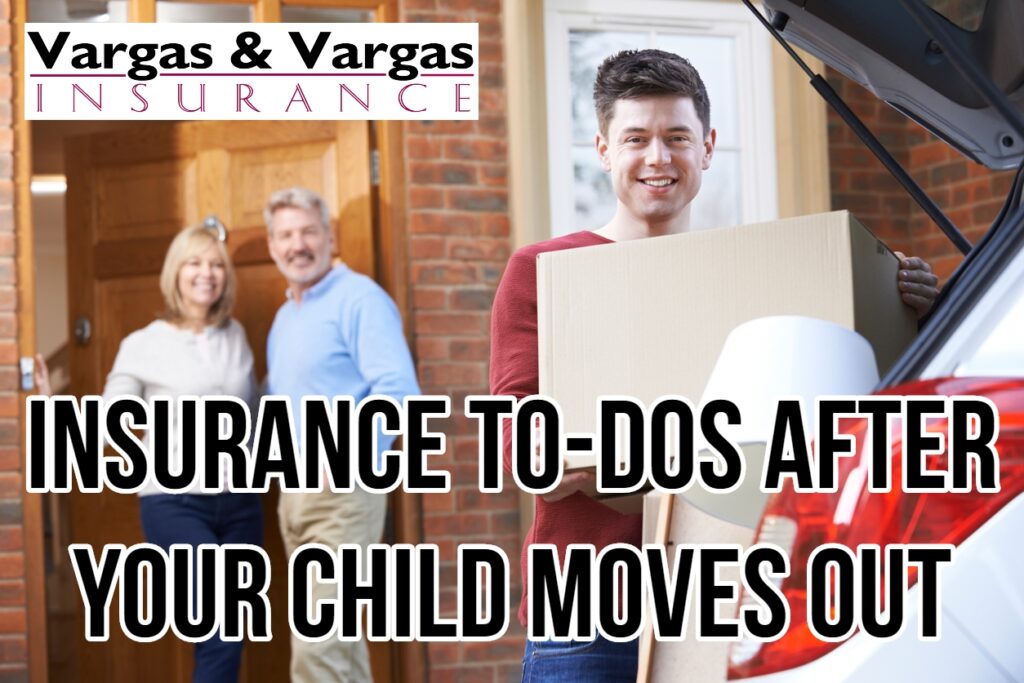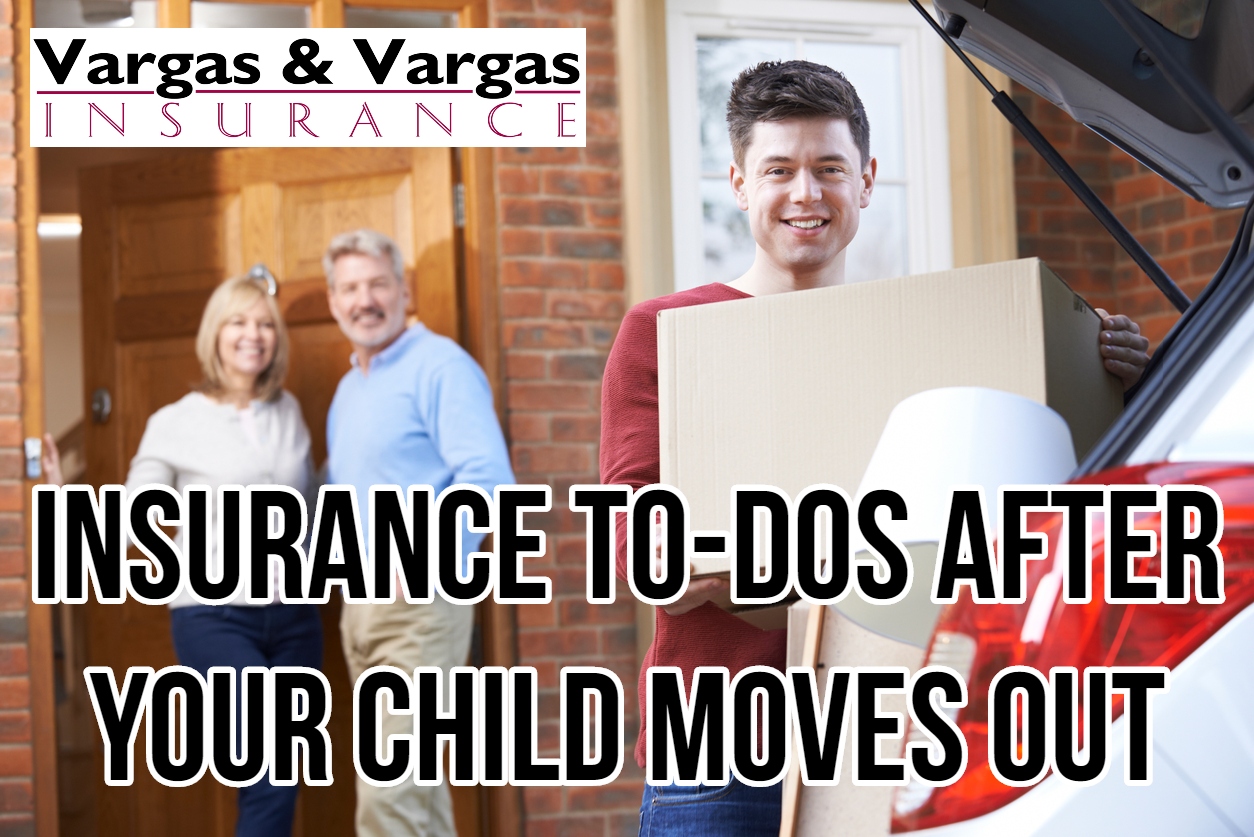 Home Insurance
On your checklist of to-dos, you will want to check on your home policy after your child has moved. There are a few different things to check. For example, you will want to see if you can change your own policy to be lower now that there are not as many belongings in the home. You may also want to see if your homeowner's policy will cover your child if they are still in college (which may be the case if they are in the dorms). Alternatively, you may be able to get a discount by getting a renter's policy through the same company. 
In any case, now may be a good time to let your child know that a renter's policy will help them with liability concerns. It will also protect the belongings that are inside their apartment.  
Car Insurance
The other thing that your child will need to take charge of will be their own car insurance policy. This is especially nice as newer drivers tend to require more expensive policies. If they are moving far away without a car, you may be able to put the car they used in your own name without listing them as a driver on the policy any longer. Alternatively, if they are moving and taking their car, they can go ahead and get their own policy. You will no longer need to be responsible for it and can see about downsizing your coverage.  
Vargas & Vargas Insurance is the premier local independent insurance agency — we work for our clients and not the insurance company. We will customize your insurance coverage to your specific needs at the right price as you downsize. Contact us today for answers to all of your insurance questions.
Read More