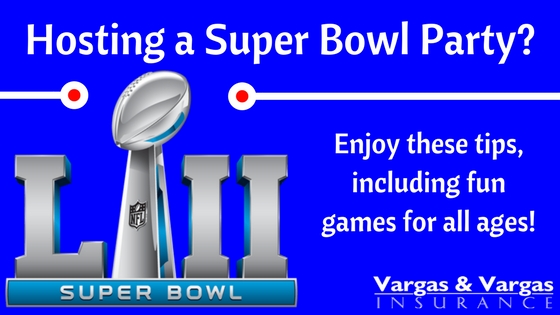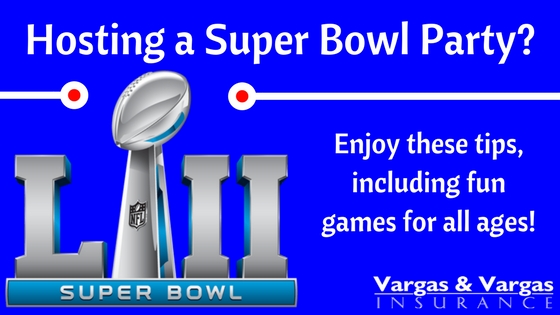 Well, our boys have done it again – the Patriots are going to the Super Bowl! Last year, over 110 million people tuned in to see the Patriots beat the Falcons in an exciting, down-to-the-wire match, and viewership numbers for the match on Sunday are expected to be similar. Will you be watching the game? If you're hosting some friends for a viewing party, make sure that you consider using a few of our last-minute football party tips:
Food is a staple of any party. Pick out appetizers that can be eaten without utensils, and prioritize recipes that can be prepared the morning (or even the day) before the game. Make sure to find out if any of your guests have food allergies so that you can let them know what's safe for them to eat.
Planning to have children at your party? If they want to be like all the 'grown ups' and watch the game, make it more fun by making your own Super Bowl Bingo cards. If there are going to be kids around, also ensure that you keep alcohol in a safe area, and that small children aren't allowed in the kitchen during food preparation.
Make the game a little more exciting by having contests (with prizes, of course). Picking the winning team and final score are a good place to start, but you can even take it a step further and use some of these prop bets as inspiration!
Before you host any party in your home, it's always a good idea to call your Massachusetts home insurance agent to make sure that you have the right amount of coverage to protect your property, yourself, and your guests. The call will only take a few short minutes, and it is well worth the peace of mind so that you can focus your energy on cheering during the game!
Read More