This winter is coming close to hitting an all-time snowfall record here in the Greater Boston Area. Most of us are ready for Spring to come, but it's important to realize that while the snow is a pain to deal with, the water generated when it melts will be as much (if not more) of a pain.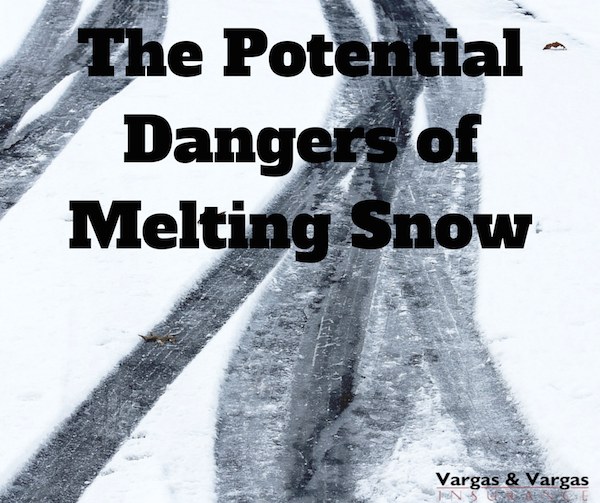 Are you prepared to handle the threats associated with melting snow? Your home insurance policy will help you in case the new melt causes a 'slip and fall' accident on your property, but you may be missing another key type of insurance policy in the wake of rising waters.
Winter Snows Bring Spring Floods
There is so much snow on the ground after all of these storms, that in some places it's hard to find the ground. Here's a prime example – have you seen recent pictures of our beloved Fenway Park? There are reasons that the Sox go down to Florida for Spring Training! Well, when the weather starts to warm up, all of the water created by these snow drifts will need to go somewhere. Unfortunately, the ground is already frozen and saturated. This means only one thing – floods.
Protect Yourself with Flood Insurance
When the snow starts to melt and water works its way toward your property, don't expect your home insurance policy to cover you. In fact, most home insurance policies don't protect against flooding at all. That's where Massachusetts flood insurance policies come in. They will provide you with the coverage necessary to protect your property and your possessions against rising waters.
Purchase Coverage ASAP!
Did you know that flood insurance doesn't begin to protect you until 30 days after it is purchased? That is why it is so important that you do not wait until Spring to purchase a flood insurance policy! The first day of spring is coming up fast (March 20th, to be exact) so now is the perfect time to invest in a policy.
For most homes that are in a preferred flood zone, a flood insurance policy would cost less than $500 a year – and this small cost is well worth the protection that it provides. For most one family homes, a flood insurance policy can provide up to $250,000 worth of coverage for the structure, and an additional $100,000 in coverage for the home's contents. Businesses can have up to $1 million in coverage – $500,000 for the business's structure, and $500,000 for its contents.
In addition to snow melting, flood insurance will also protect you against floods due to many other causes, including the heavy rainfall that we sometimes experience in the spring and summer, and even into the Fall hurricane season floods.
If you want to learn more about how a flood insurance policy can protect your personal or business property and possessions against the impending threat of melting snow, just call Vargas and Vargas Insurance Agency at 617-298-0655. Our knowledgeable agents will be able to get you a free flood insurance quote and ensure that you purchase the policy that is best for your unique needs.