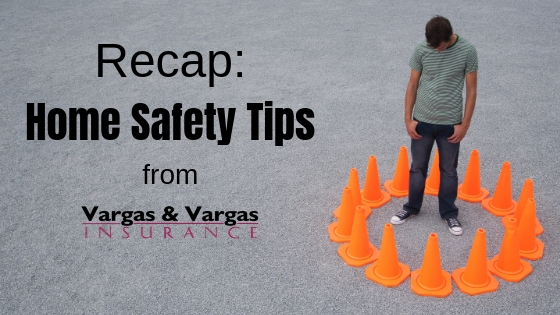 "Precaution is better than cure."

– Edward Coke
Your home is your safe place, but there are probably dangers lurking inside that pose a threat to you and your family. Make sure that you put safety first with the tips that we posted in last week's blog, where we went room by room identifying safety concerns and how to prevent potential incidents, including:
Be wary of tripping hazards in your living room, like area rugs and children's toys.
Kitchens should be equipped with a fire extinguisher. Never store sharp tools or knives in open drawers.
Beware of dryer lint buildup! Clean filters after each load and clean the harder to reach areas regularly.
Bedrooms should each have a smoke alarm and working window that can function as an escape route (bedrooms on the second floor should also have an escape ladder for said window).
Equip bathrooms with plenty of non-slip bath mats to avoid accidents when floors become slick.
Do your research on pool safety and grilling safety before taking part in these outdoor activities.
As much as you do to prevent incidents, you can never guarantee that nothing will happen to your home. That's why you need a Boston home insurance policy from Vargas and Vargas Insurance Agency. Call 617-298-0655 to get your free quote and find out what we can cover so that you feel protected.