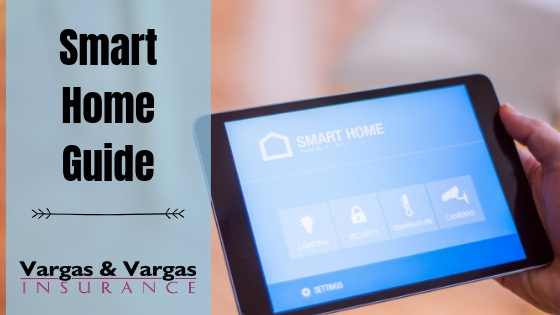 Have you noticed that everything nowadays is connected to the internet? Once 'smartphones' caught on (to the point that it seems like everyone has one) it seems like everything need to be 'smart.' Have you adopted any smart devices in your home, or are you thinking of adding any to your repertoire? Whether you're deep into the Internet of Things lifestyle or you're thinking of dipping your toe in the waters of smart home devices, this guide is for you!
Thermostats
One of the first innovations in the smart home space was the smart thermostat. As with the majority of smart devices (as you will see as we go through each of the following categories) this product allows you to connect a household object to the internet and therefore control it from the comfort of your phone.
This means adjusting the temperature of your home without leaving the couch, or even being able to do it while you're away from home! Imagine being able to go on a vacation in the summer and turning your air conditioning off to save money. This used to mean coming home to a stifling house! Now, however, you can use your phone and smart thermostat to turn on the air a few hours prior to arriving home – allowing you to benefit from the savings of turning off your thermostat without the hassle of waiting for the house to cool down when you arrive home.
Light Bulbs
How often do you wake up before dawn and have to avoid tripping over things to turn on the light? Or get ready to watch a movie only to have to get up to dim the lights? These annoyances are no more when you install smart lights in your home. Not only can you turn the bulbs on and off from your Wi-Fi enabled devices, most bulbs are able to dim, and some are even able to broadcast colored lights!
Security Cameras
Home security cameras used to be a passive possession. You would turn the camera on and forget about it unless something happened – then you could pull the tapes and hope that there was something useful recorded.
Now, having a security camera is much more useful. When positioned correctly, you can use a security camera to watch people enter and exit your property in real time, including delivery workers and even your children getting home from school in the afternoons. Some of these devices are connected to smart doorbells, which will send you a notification if they are rung, and sometimes even allow you to communicate with your visitors from afar.
Indoor security cameras can monitor older children that are home alone, as well as any elderly residents of the home and mischievous pets that should be checked on occasionally throughout the day. This monitoring for the indoor and outdoor cameras can be done via the internet from anywhere that you have a device with access to your camera system.
Switches and Outlets
Have another object that you wish could be powered on and off with your phone? Just plug it in through a smart outlet or hook it up to a smart switch. This works on many things, including fans, holiday lights and trees, coffee makers, and much more.
Speakers
Another great innovation in the smart home space is the smart speaker. Most smart speakers have the ability to connect to and control many of your other smart devices through voice commands. So most of the devices above that you can control with a phone can also be controlled with your voice and a smart speaker. This means that futuristic commands like "turn on the lights," "turn down the temperature," and "turn on the ceiling fan" are now possible to execute!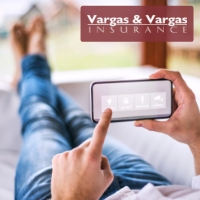 Smart speakers are also able to access a vast wealth of knowledge from the internet. Have a question? Try asking your virtual assistant! You won't need to pull out your device – the speaker will often answer basic questions in seconds.
This list of devices may seem long, but it barely scratches the surface of what's available to homeowners, and new smart devices are coming out all the time!
Does all of this talk about technology and smart homes have you considering upgrading your home with these devices? If you do decide to make a change, remember to call Vargas and Vargas Insurance Agency and talk to your Boston home insurance agent. Let them know what changes you have made to see if it affects your insurance rates. You may need extra coverage to protect your new device, or your insurance rates could lower because of added security features in your home!
There is only one way to know for sure what the impact on your Massachusetts home insurance policy will be – call 617-298-0655 and talk to your agent now!