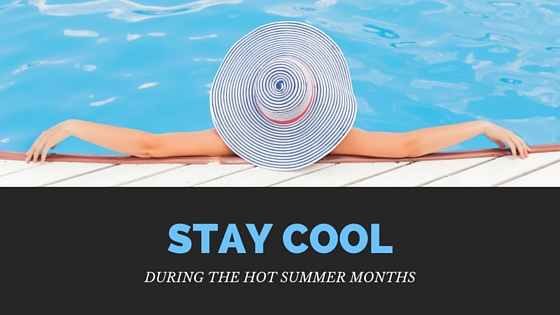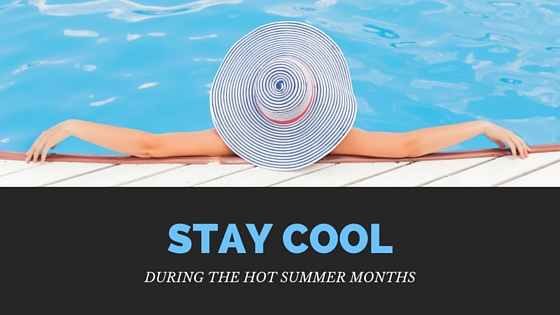 Unfortunately, power outages are always a threat here in Massachusetts. During the winter, heavy snow can bring down power lines, and in summer strong storms (even hurricanes) can cause a loss of power. It's important to know how to handle power outages that happen during the year. In this post, we will cover a few tips for how to stay cool during summertime power losses that would otherwise be unbearable.
Stay Hydrated
Did you know that if you're feeling thirsty, you're already slightly dehydrated? Everyone needs to make sure that they drink enough water year-round, but hydration is especially important during the heat of summer. If anyone starts to feel dizzy or weak, have them sit down and have a cool drink. If they don't recover quickly, get medical attention.
Dress for Success
Now is not the time to primp – if you're suffering through a power outage, pick clothing that is loose-fitting and light-colored. Cottons are great at keeping you dry and cool. A damp towel on the back of a person's neck can also be a great tool for beating the heat when it starts to get overwhelming.
Get Out of the House
If you have the opportunity to get out of the house, take it! No need to sit and mope about the loss of power and the fact that you can't watch TV or access the internet. Instead, find something to do either outside (did someone say pool party?) or somewhere outside of the power outage zone. There are plenty of things to do here in the Greater Boston Area – in fact, you may have trouble picking just one activity!
Just remember to follow the rules of sun safety if you do decide to spend the day outdoors. Cover up skin, wear a hat and sunscreen, and know the signs of heat exhaustion and heatstroke. As mentioned earlier, also make sure to stay hydrated with frequent water breaks.
Leverage Your Windows
If your power outage lasts more than a few hours, you may be forced to sleep in a house with no air conditioning. Anyone that has been in this situation will tell you that it's no fun, especially in the summer months. Make sure that you take advantage of the cool night air while you sleep by opening your windows. Take this a step further by closing all of your windows at the first sign of warm air in the morning, effectively trapping some cool air in your home.
Talk to Your Insurance Agent
If you are suffering due to a power outage, take a few minutes to call your Vargas and Vargas Insurance agent. Depending on your home insurance coverage, we may be able to cover any lost food from your fridge and freezer for an extended outage. If you're trying to stay cool because of an AC failure, we can see if you are covered for equipment breakdown to cover the cost of repairs. Regardless, it never hurts to call 617-298-0655 and have a chat with your local insurance experts at Vargas and Vargas Insurance.
Read More