You and your family spend a lot of time in your home, and it is your own responsibility to make sure that it is safe. While it is very important to have the right Massachusetts home insurance policy as protection against danger, you should also focus on doing everything in your power to prevent potential catastrophes.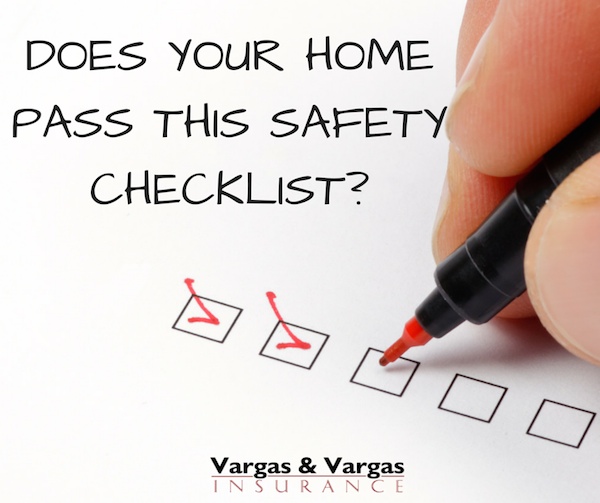 In this effort, we encourage you to print out the following list and walk around your home, evaluating each point and making notes of what changes and improvements need to be made.
Outside the Home
All areas where there will be foot traffic should have adequate lighting. This includes the driveway, garage, and walkways.
The driveway and all walkways should be smooth and evenly paved to avoid anyone tripping over uneven pavement.
If there are steps up to a porch or front door, they should be well lit and have handrails. Handrails should also be installed on steep walkways.
Ensure that shrubs and bushes are kept trimmed so that they do not breach areas where people or cars will be.
Garage and Entryways
Make sure that there is a clear path from your car into your home. Garage walkways should be free of clutter and lit well.
In the entryway, make sure that the doorway is clear and that the doorbell or knocker is easily visible to guests.
Doormats should be non-slip, and should not have upturned corners.
Locks should be in good working order and all exterior doors should be equipped with an alarm and a deadbolt.
Hallways
Carpets should be slip-proof, or have an anti-skid backing.
Hallway lights should be controlled by a switch at both ends of the hall.
If necessary, ensure that hallways are wide enough to accommodate a wheelchair.
Doorways and Stairs
All doors should open easily. Consider installing lever door handles that are easier for some people to use than traditional knobs.
Stairs should have railings on both sides and each step should be clearly visible.
If a staircase is carpeted, the carpet should be in good condition and present no tripping hazards.
If there are any low beams near stairs where people could hit their head, make sure that they are properly padded.
Living and Dining Room
Rooms should be free of clutter and have clear walking paths.
Flooring (including tile, linoleum, or carpet) should be in good condition and smooth – repair any frayed or chipped flooring or anything that constitutes a tripping hazard.
Furniture should be stable so that it is not a tipping hazard.
Shades or blinds should be securely attached to the window frame or wall, and should open easily.
Does your home pass this safety checklist? We still have lots of tips for keeping your home safe, including instructions for accident-proofing your family room, bathrooms, kitchen, and more! And remember – prevention is your first line of defense, but you still need to have a top of the line Boston home insurance policy for when calamity strikes. For a free home insurance review call Vargas and Vargas Insurance Agency at 617-298-0655.