Insurance is a great way to protect your investments and your family against calamities. While there are insurance providers everywhere (if you haven't seen a commercial for one lately you must be hiding under a rock) there is only one way to make sure to get the best Boston insurance quote for your needs. That is to use an independent insurance agent like Vargas and Vargas Insurance Agency!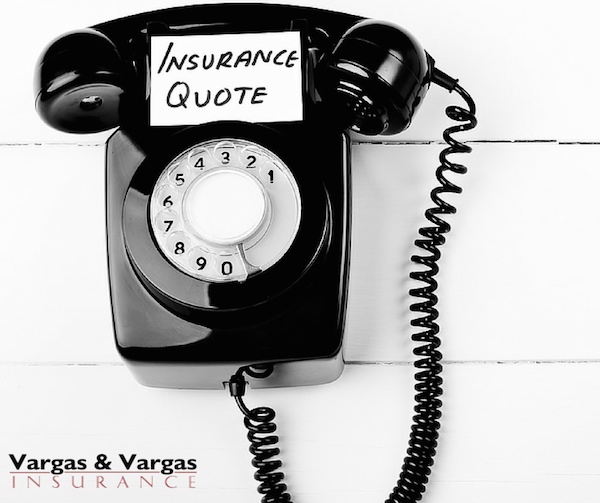 When you call us for an insurance quote, we will search several providers to make sure that you get a great policy at a great price. When determining an insurance premium, most insurance providers will consider similar factors. These differ for each type of insurance. Here are the most common factors that usually affect the insurance quotes for four different types of insurance coverage:
Home Insurance Quotes
Age and features of home, including

electrical wiring

, plumbing, HVAC and more.

Home's location – risk for natural disaster and crime, proximity to police and fire stations, building costs in the area.

Claim history of the homeowner(s).

Risk factors in the home, including swimming pools, trampolines, etc.

Credit score of the homeowner(s).

Amount and value of possessions to be insured.
Note: Renters insurance is very similar to home insurance, and typically considers many of the same factors. TIP: To lower your quote, update your home and prevent risks with safety measures.
Auto Insurance Quotes
Age, gender, marital status, and profession of the primary drivers.

City or cities where the car is often driven.

Vehicle's size, age, and safety rating.

Vehicle value and/or replacement cost.

Driving history of the drivers (reported accidents, past

insurance claims

).

Average mileage car is driven in a week or month.

Reasons car is driven (personal, business, or both). Lower your quote by driving a safe car and being mindful of your driving habits.
Health Insurance Quotes
Person's gender, age, and preexisting conditions.

Family history of the insured.

Tobacco use including cigarettes, chewing tobacco, or snuff. Body Mass Index.

Person's profession and its implications on health (increased stress, sedentary or active lifestyle, etc).
Many of these factors are also considered when you are looking for a life insurance quote. TIP: Lower your quote by losing weight, exercising regularly, and ceasing use of tobacco products.
Business Insurance Quotes
State(s) of operation.

Amount of gross sales per year.

Number of employees and/or independent contractors.

Nature of the business (computer based, service based, increased risks of danger). Physical location of the business property.

Amount of equipment and inventory owned by the business.
TIP: To lower your quote, use safety devices to prevent theft, ensure that employees are properly trained, and look into discounts offered by trade associations.
If you or someone that you know is in the market for an insurance quote in the Greater Boston Area, we hope that Vargas and Vargas Insurance Agency comes to mind. With one quick call to 617-298-0655, you can speak with an insurance agent that will make sure that you get a quality insurance quote at a lot price. We look forward to earning your business.