As a small business owner, you're probably always focused on lowering your business's costs. Thankfully, Vargas and Vargas Insurance Agency can help you with that! Today, we want to share with you four tips to lower your small business insurance costs.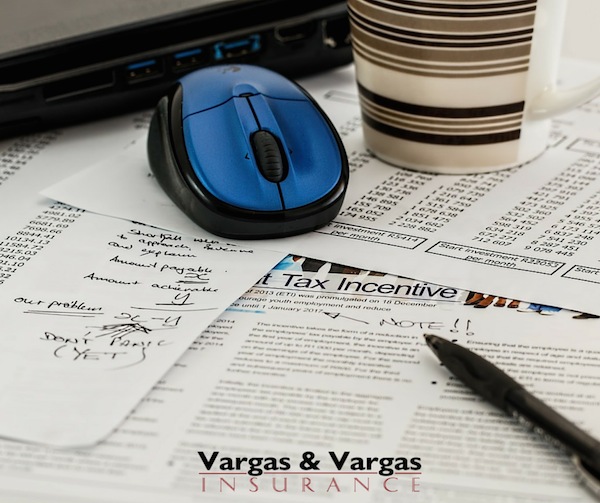 There are many things that are unpredictable in the course of doing business, but the cost of your insurance policy from our agency is something you can count on. Here are the four tips that can help you save:
Manage Your Risk Levels
The purpose of insurance is to protect you against unexpected losses. While this protection is crucial, it is best for your business if you don't have to make a claim. Avoiding risks will save you the stress of dealing with a calamity, as well as saving you the cost of your insurance deductible.
As they say "the best offense is a good defense." This is as true in insurance as it is in sports. If you take the time to mitigate your business's exposure to risk, you can help to ensure that you won't need to deal with a claim. Some types of risk mitigation can even earn you a discount on your small business insurance! These include safety measures like alarm systems and more – just ask your insurance agent for a list of potential discounts.
Re-evaluate Your Deductible
If you are successful in mitigating your risks, you may feel comfortable raising your insurance policy's deductible. This means that you will pay more in the event that you make a claim, but it also has an inverse relationship with your premium. This means that increasing your deductible will lower your premium.
If you want to avoid the need to scrounge together a deductible payment in the event of a claim, you can help your business out by setting aside money equal to your policy's deductible. That way, you have enough money to cover your deductible set aside if you need to make a claim.
Bundle Your Policies
A small business insurance policy is made up of many pieces. The more pieces that you are able to bundle under your business owners policy, the more you will save – just like when you bundle your personal home insurance and auto insurance.
When you're looking for a new policy, ask your agent about combining all of the business insurance coverage types that you need, including property coverage, liability coverage, workers compensation, commercial auto insurance, group benefits, and more.
Review Your Coverage Annually
When was the last time that an insurance professional reviewed your coverage? It's easy to get comfortable with your insurance provider, but taking a few minutes each year to discuss your coverage with an agent could save you money! Here at Vargas and Vargas, we can search to see if changing providers could save you money. We can also check to see if your current provider offers any new discounts for which you qualify.
To speak with a small business insurance expert, just call Vargas and Vargas Insurance Agency at 617-298-0655. We insure many businesses here in Massachusetts, and would be happy to evaluate your business's unique needs and craft you a quote for a new business insurance policy.