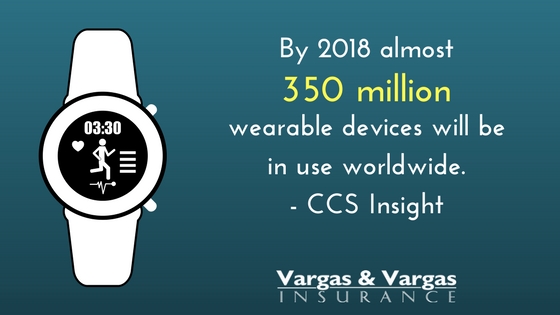 When we turn the page on a new year, many people set fitness goals. They want to lose weight, or just get more active. Having a goal is great, but often that's not enough motivation to get moving. For many people that need a little extra push, a fitness tracker has been the key to getting focused and motivated. Wearing a fitness tracker has many benefits, including:
Accountability: One of the most important parts of setting a goal is to make sure that it is measurable. "Be more active" is a great place to start, but you'll be more successful if you use your fitness tracker to set a specific step goal, such as "Get 10,000 steps three times a week" or "Get no less than 6,000 steps a day."
Social Motivation: Fitness trackers are becoming ubiquitous. Almost everyone seems to have a wrist tracker or an app on their smartphone that's tracking their steps. Leverage this by becoming 'friends' with people you know on your tracking platform. Seeing their progress may spur you to 'step up' your game!
Lowering Insurance Rates: Did you know that some health insurance providers will offer discounts to clients that share their fitness tracker data with the company? Ask your Massachusetts insurance agent if you're eligible for this discount!
Are you using a fitness tracker to be more active this year? We would love to hear about the tools you're using to meet your goals. And if one of your goals is to save money, let Vargas and Vargas Insurance Agency help – with one call to 617-298-0655 we can review your Massachusetts insurance policies to find you savings!