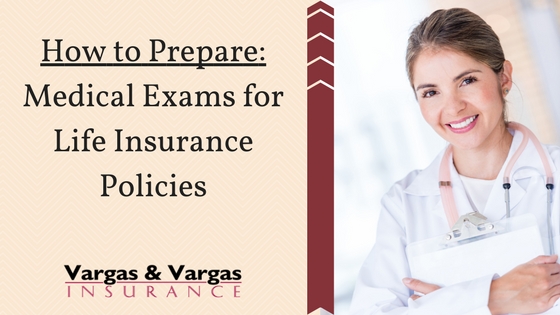 Depending on the Massachusetts life insurance policy that you chose, you may be required to see a medical professional for an examination in order to determine your premium. This isn't a negative thing! In fact, many people will benefit from a doctor's evaluation and end up with lower premiums.
If you've been asked to see a doctor for a life insurance evaluation, here is what you can probably expect to go over with the doctor during your appointment:
Your family history of disease, potentially including cause of death of some of your relatives.
Your lifestyle, including frequency of exercise, intake of alcohol, use of drugs, etc.
Your body's status, including your weight, height, BMI, and blood pressure.
Your doctor will also likely want to take a blood and urine sample in order to do some evaluative tests.
While these 'tests' aren't ones that you can study for, there are a few things that you can do in the couple of weeks before your appointment to help slightly improve your numbers. These include eating only lean meats, and consuming foods that will lower your blood pressure and cholesterol. Avoid processed, sugary, and salty foods.
Not sure if your life insurance policy is the right one for your needs? Call Vargas and Vargas Insurance Agency at 617-298-0655 for a free insurance review! We can evaluate your current coverage and see if there are any new discounts that you could receive, or if you would benefit from a new type of policy. The call is free, so don't hesitate!