Do you have a term life insurance policy? A term life insurance policy is for a specific period of time. It will only provide coverage for a set period of time, such as 10, 15, or 25 years. During this time, if your policy is active, and you die, the policy will pay out benefits. But if you have a 10-year term life insurance and you die in the 11th year, unfortunately, the policy will not pay your beneficiaries.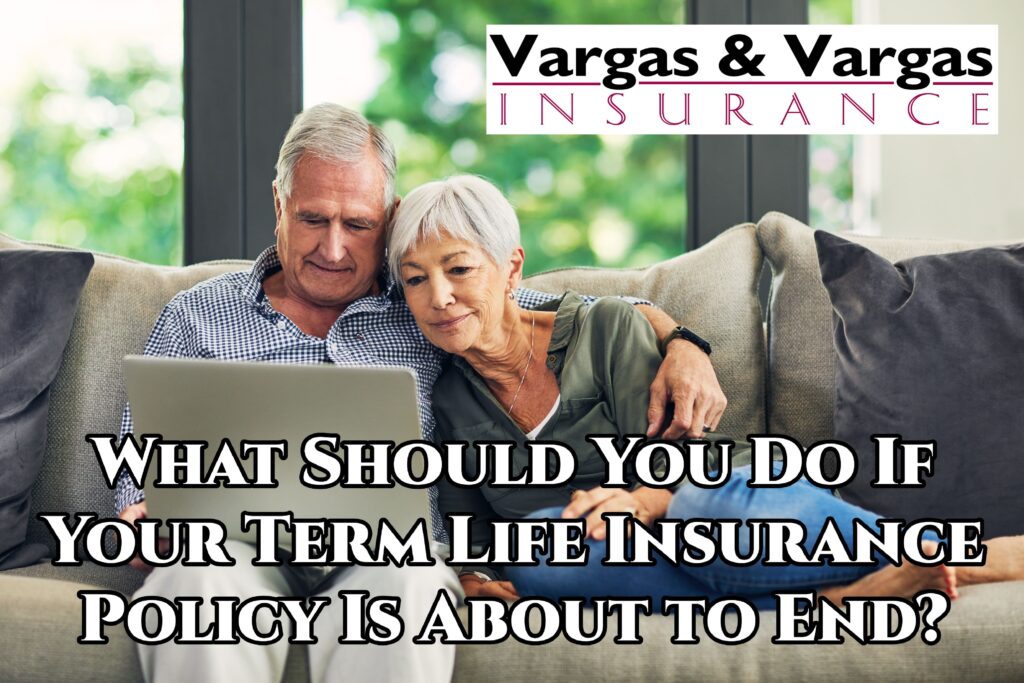 If you have term life insurance and it is coming to the end of the policy, you can do a number of things. These include:
Convert the policy.
Renew the policy.
Buy a new policy.
Let the policy end.
1. Convert Your Term Life Insurance
If you have a term life insurance policy, you may have the option to convert the policy to universal or whole insurance. Depending upon the term life insurance that you have, you may have the entire policy period to convert or just a specific time period.
For example, if you have a 10-year policy, you may have ten years to convert to another type of life insurance policy. On the other hand, your policy may only allow you to convert in the first five years of the policy. Check the terms of your policy or reach out to your insurance company.
The key advantage of converting to a whole or universal life insurance policy is that you often do not have to go through another health check for your policy. The policy will convert and not use your current health condition for underwriting the policy. This is a great feature if you have developed health conditions since you bought the original policy.
What Is Whole or Universal Life Insurance?
Before we continue, it's important to know what whole and universal life insurance are. Whole life insurance has consistent premiums and a guaranteed cased value accumulation. Universal policies have flexible premiums and death benefits. You can borrow against the cash value of either policy, and these are considered permanent life insurance. The coverage doesn't end when you stop making premium payments — it will extend further into the future.
2. Renew the Policy
Some term policies allow for renewing the policy. This is known as a renewal option or privilege. It allows the policy owner the right to renew their term life insurance policy for an additional time period. However, if you renew the policy by extending your current policy's coverage, the amount you pay may increase. You can renew even if your health has changed, but you may only be able to renew the policy until a certain age.
3. Buy a New Policy
If your health hasn't changed, you can also buy a new policy. At this point, you can buy a term, whole, or universal life insurance policy. You will have to go through the health check again, and you may be limited by a two-year suicide clause.
4. Let the Policy End
A fourth option is to just let the policy end. Though this leaves you with no life insurance, it is an option.
If your term life insurance policy is ending or you would like to make changes to it, contact us or give us a call! The team at Vargas & Vargas Insurance can help you figure out what is best for you and your situation.