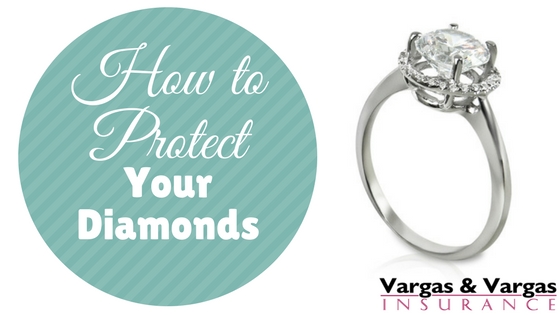 When you get married, you may think that you will never take your wedding rings off. And while some people don't, many prefer to err on the side of caution occasionally, like when things in the kitchen get messy (mixing meatloaf or kneading dough), when using harsh cleaning products, or when exercising.
If you are the kind of person that occasionally takes your ring or rings off, where do you put it? Here are some tips on what to do (and what not to do) with your precious jewelry:
DO store your rings in a fabric pouch or a ring box
DO put your rings in a memorable place
DON'T put your rings on the edge of a sink or counter
DO opt for a drawer where the rings can't fall into the drain or trash
DON'T leave your rings in a locker when you're at the gym
DON'T put your rings in your pocket – they could fall out or go through the wash
DO thread your rings onto a necklace if you need to take them off in a pinch
To make sure that your expensive jewelry is protected, ask your Massachusetts insurance agent about using a jewelry rider. This rider is typically an addition to your home insurance, renters insurance or condominium insurance that covers expensive items, like jewelry, art, collections, and more. This is especially important because your home or renters insurance may not fully protect expensive items like these – call 617-298-0655 and ask your insurance agent for a full explanation.