Have you heard of MAHA? It's short for the Massachusetts Affordable Housing Alliance, an organization that has been active in our area since 1985, with a mission of providing resources to homebuyers and running campaigns that have resulted in affordable mortgages for thousands of homebuyers. In addition, their efforts have created more than $9 billion in public and private investment in affordable housing, and education programs that have graduated over 23,500 individuals.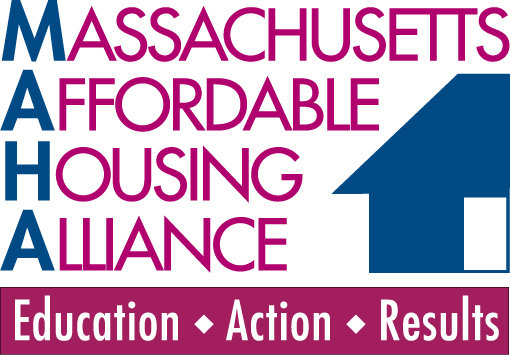 Here at Vargas and Vargas Insurance Agency, we pride ourselves on helping to sponsor community events, like MAHA's Pedal Poker River Run in October and their Taste of Dorchester event in April. The folks at MAHA stepped up to the plate in turn and became a sponsor of the Boston's Best Neighbor contest this year, and we can't thank them enough.
If you are interested in finding out more about the Massachusetts Affordable Housing Alliance, here are summaries of just a few of their offerings:
Take a Class
If you're looking to learn the basics about working with realtors, choosing a mortgage, budgeting, record keeping, home repair, and taxes, look no further than a class at the MAHA office. There, you can take one of three different classes: Buying a Home, Owning a Home, and Owning a Condo. In addition, they offer an Online Homebuying Course.
Take Action
MAHA is always looking for ways to make our community better and to ensure that all banks and insurers treat all neighborhoods fairly. If you want to get involved, they keep a list of their current campaigns on their website. You can also fill out a contact form and a member of their staff will contact you about getting involved.
Find a Mortgage
The people at MAHA have worked incredibly hard to negotiate Massachusetts' most affordable mortgage rates with several lenders in the area. On their website, they offer lots of information that is useful for people looking for an affordable mortgage, including mortgage tips and FAQs, and information about the ONE Mortgage Program. In addition, you can visit the MAHA website for more information on their Lender Partners and Real Estate Network individuals.
Find the Facts
As community advocates, the people at MAHA, along with their partner organizations, have done studies that "provide a factual look at the way financial services companies are serving low- to moderate-income homebuyers and communities around the state." If you want to browse these studies and their findings, visit the "Facts Matter" section of the MAHA website.
If you want to learn more about the great things that are happening at the Massachusetts Affordable Housing Alliance, we encourage you to visit their website or 'Like' their Facebook Page. You can also visit them in person at 1803 Dorchester Avenue Monday through Friday from 9 am until 6 pm, or call them at 617-822-9100.