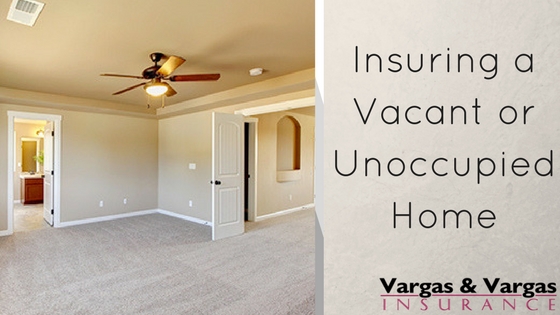 In today's world, more and more properties are vacant or unoccupied. This happened for many different reasons, including dividing time between a primary residence and vacation home, leaving a property while it is being renovated or is on the market to be sold, a rental property being between tenants, and more.
Vacant and unoccupied properties present a risk to insurance providers – whether the unit in question is a home, apartment, or condominium. Vacant and unoccupied properties can attract vandals and thieves, and accidents are more likely to occur and have serious repercussions. Just consider this scenario – you leave your home unoccupied while you are on an extended vacation and a pipe bursts. The damage is likely to be substantial because there is no one in residence to notice and remedy the issue. This makes it easy to see why insurance companies have limits and provisions for these situations.
Oftentimes, a short trip away from your home is not enough for it to be considered vacant. Most insurance providers will require a place of residence to be unoccupied for 30 consecutive days before they begin to drop coverage.
Many insurance policies contain a vacancy provision. Two similar terms—vacant and unoccupied—have specific meanings in the language of insurance and are specifically defined in some policies. A vacant building contains little or no furniture or other personal property.
If you are planning on leaving your home, apartment, or condo vacant or unoccupied in the future, call your local insurance agent to ask about how to make sure that you stay covered by your Massachusetts insurance policy. Depending on your insurance provider, you may only need to pay a small fee to ensure that your current protection continues. In other cases, you may be required to purchase a special policy tailored specifically to a vacant or unoccupied property. For more information, call Vargas and Vargas Insurance Agency at 617-298-0655 today.